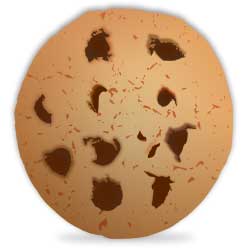 This site uses cookies – small text files that are placed on your machine to help the site provide a better user experience. In general, cookies are used to retain user preferences, store information for things like shopping carts, and provide anonymised tracking data to third party applications like Google Analytics.
As a rule, cookies will make your browsing experience better. However, you may prefer to disable cookies on this site and on others. The most effective way to do this is to disable cookies in your browser. We suggest consulting the Help section of your browser or taking a look at the About Cookies website which offers guidance for all modern browsers.
When you visit www.rooftoppost.co.uk you will be asked if you want to accept cookies.  The reason we do this is not to annoy you, but to because we are based in Europe and have to comply with EU cookie law (e-Privacy Directive). Our own opinion is that it's all rather silly and to be honest, we have better things to do with our time than to have to put together pages like this one… but there we are.  If you are still reading, thank you for your patience and we hope we haven't bored you to death!
Best wishes,
The Rooftop Post Team x
P.S. You may also want to review our Terms and Conditions, where you will find further information about privacy matters.