Click here or on the picture below to print your Father Christmas letter – it's completely free but we'd be really grateful if you'd share a link/like us on Facebook or Twitter. Thank you.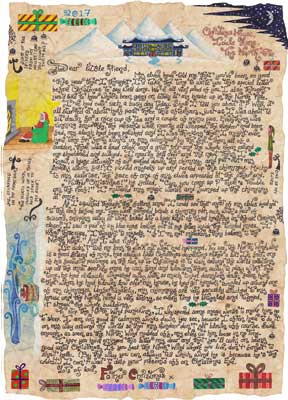 This letter is to read before Christmas. It has been handwritten, illustrated in watercolour, then scanned. It's a lovely story for any child.

What's it about? "The Knotty North Wind" is a lovely, light-hearted letter for a child to read before Christmas. Father Christmas has had a busy day of wrapping up presents and has just put his feet up, when his house gives a sudden shake. One of his elves shouts down the chimney for help and he zips up to the roof to find out what on earth is going on. All becomes clear when he sees that the poor old North Wind has got himself tangled up in a knot of Christmas decorations which have caught on one of the chimneys. To make matters worse, he is so strong that every time he tries to blow away, he nearly takes the house with him! Fortunately, Father Christmas and the elves manage to set him free.
Like this? Get some more Father Christmas letters or check out our little Father Christmas notes.
Further Info: Our letters from Father Christmas are written and illustrated by Leone Annabella Betts. Her letters all tell magical stories and have been enjoyed by thousands of children for over ten years. You might like to know that our full-length story-letters are signed "Father Christmas" rather than "Santa Claus". Also, in spite of the rise of holidays to see Father Christmas in Lapland, we have gone with the notion of him living at the North Pole. This is because our letters are meant to be enjoyed worldwide, whereas trips to Lapland are largely a European trend. If you are worried about giving your child one of our letters because he/she believes strongly that Father Christmas lives in Lapland, we suggest you tell him/her either that Santa has more than one house, or that his house is so magical that it can be in more than one place at the same time. Hope that helps! You can find out more about Father Christmas here.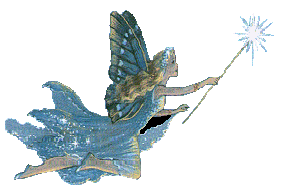 Terms of Use: Copyright of this Father Christmas letter remains with its author, L A Betts, who has given permission for it to be downloaded and/or printed for personal use. It may not be used commercially. For more information you can read Rooftop Post's Terms of Use.
Don't forget, you can get that extra authentic look by printing a matching decorative design on the reverse of your Father Christmas letter.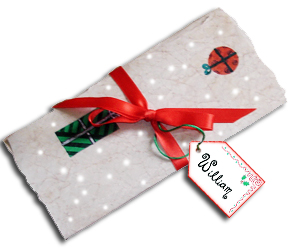 You might also enjoy these: