What's this letter about?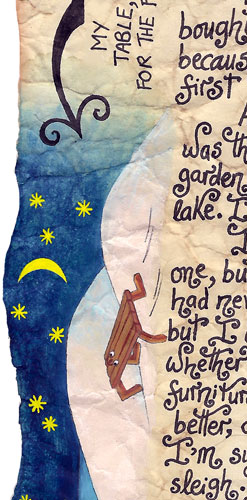 Quick Rundown:
Keen to escape the pre-Christmas chaos, Father Christmas has taken himself down to his cellar – where he knows he'll get some peace and quiet. From there he writes to tell your child about lots of magical things in his house, including spiders who spin artworks and furniture with a mind of its own!
More Detail:
"The Runaway Table" is an amusing letter  which is a good all-rounder and a nice choice for any child.
In the run up to Christmas, many parents tell us they like to read our letters as bedtime stories. This letter should appeal to any child with a fertile imagination and a good sense of humour.
Get this letter
Click here or on the picture below to print your copy of The Runaway Table letter – it's completely free but we'd be really grateful if you'd share a link/like us on Facebook or Twitter or in the real world, just tell a friend. Thank you – without visitors our little site can't survive.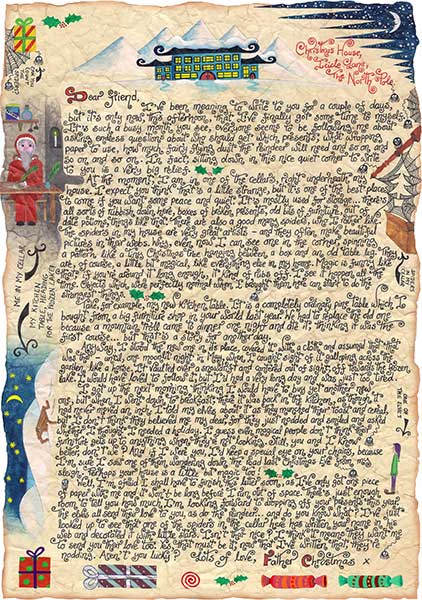 Don't forget, you can get that extra authentic look by printing a matching decorative design on the reverse of your Father Christmas letter.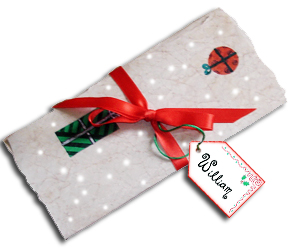 You might also enjoy these: