DIY Letters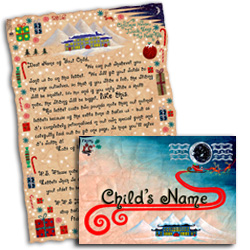 A DIY letter from Father Christmas gives you the chance to play Santa to the full.  You get to write the whole letter and just leave it to us to make it look magical.  We originally offered this type of letter as an alternative to customers who had bought all our story-letters, but we soon found that it was also useful for busy parents who want to create something beautiful but can't quite find the time.
You should note that these letters do take us quite a bit of time too – although we use a font we still have to fit your letter to the page and add some snowflakes around your words – so for this reason we have a very early last ordering date.  In 2018, it's 3rd December. You can still order other types of letter after this date, just not DIY ones.
If you're using this service to write your own Santa letter we hope you enjoy it and we'll do our very best to make it look lovely.
Showing all 2 results