Description
The idea here is that some families like the elves, or one particular elf, to pop round to the house in the run up to Christmas.  If a child has been good, the elf often leaves a small gift to say well done and encourage him/her to keep it up.  It's a sweet idea and is especially popular with those who have an Elf on the Shelf or something similar.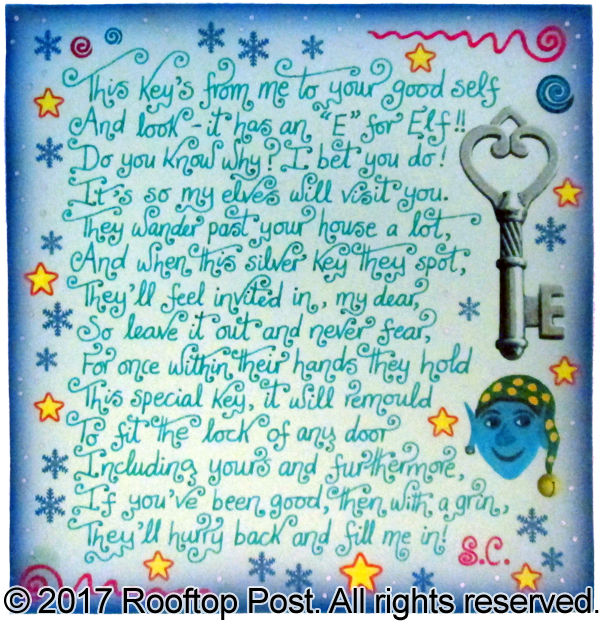 Our key comes with a green ribbon so that you can hang it out when you want the elf to come round, a small star which read "just for you" and a little poem explaining what to do.
If you look closely, you'll see that the key-bit is "E" shaped (E for elf) – which adds an extra touch of magic!