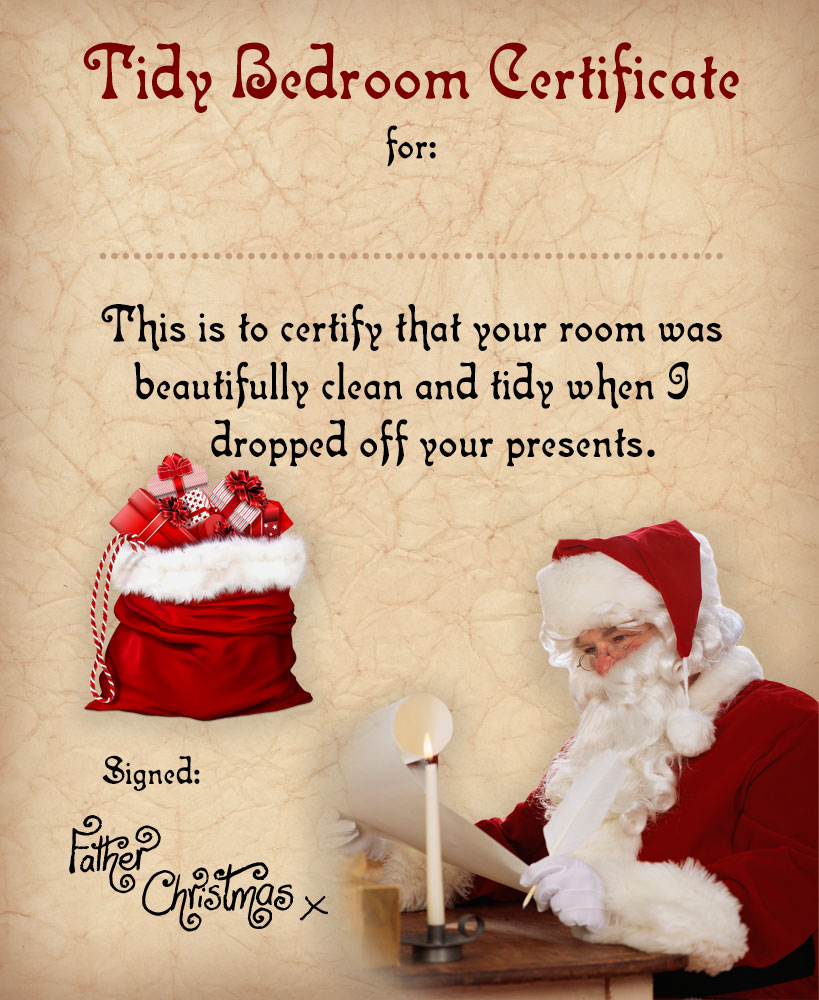 If your child made the effort to tidy up his or her bedroom (so that Santa didn't trip over toys and break his neck on Christmas Eve), you could reward them with this certificate.
Of course, certificates can get a bit less exciting in the midst of all the presents, but if you have one of those families who don't do gifts until after breakfast, (or even lunch), it could be nice to have something for your little one to open as soon as he or she wakes up.
How to get your copy: You have a choice. You can either click on the certificate above to get an image you can print then write on with a pen, or you can use the button below to get a PDF you can type onto.
GET AS EDITABLE PDF