We create magical kids printables for parents to use at Christmas, including our popular story-letters from Father Christmas. We hope you'll enjoy having a look around – here's our best advice on where to go first…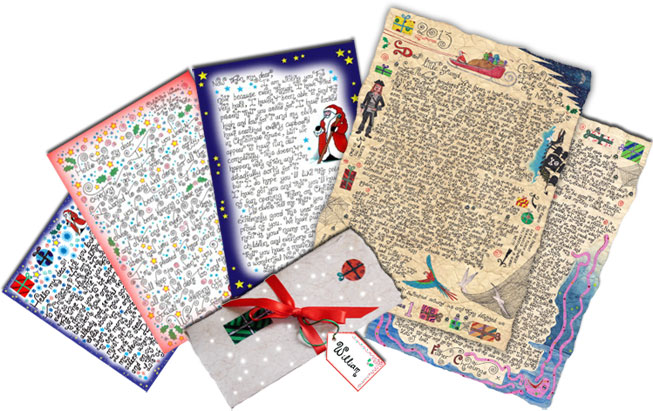 Check out our letters written with Covid in mind!
Where shall I start?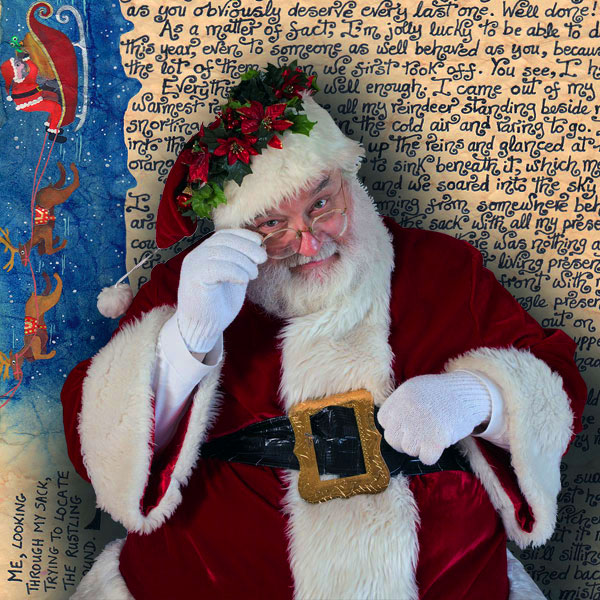 If you're planning for the big day itself, our letters to read on Christmas Morning are here.  Why not print one now and hide it away until the time comes?  After all, it's such a good feeling to be organised ahead of time.
If it's nowhere near Christmas right now, you'll probably want to hop over to the non-Christmas area of our site, where there are lots of free printables for the rest of the year.

Most Popular:
If you're short on time, another way to look around is to go for our most popular Christmas printables.  Here's a quick list of them so that you can take a peek.
An enchanting free handwritten Santa letter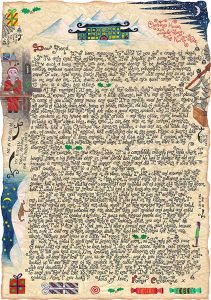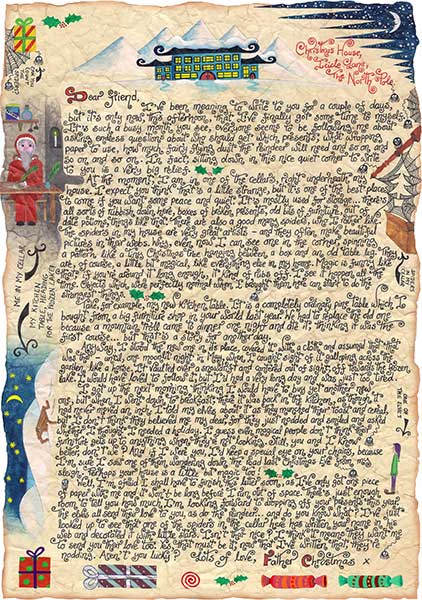 So far this year, this is the most popular free Father Christmas letter we have available to print. It's called "The Runaway Table" and as well as being funny, gives a charming sense of the magical house Father Christmas lives in.
A mirror writing note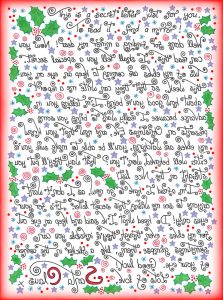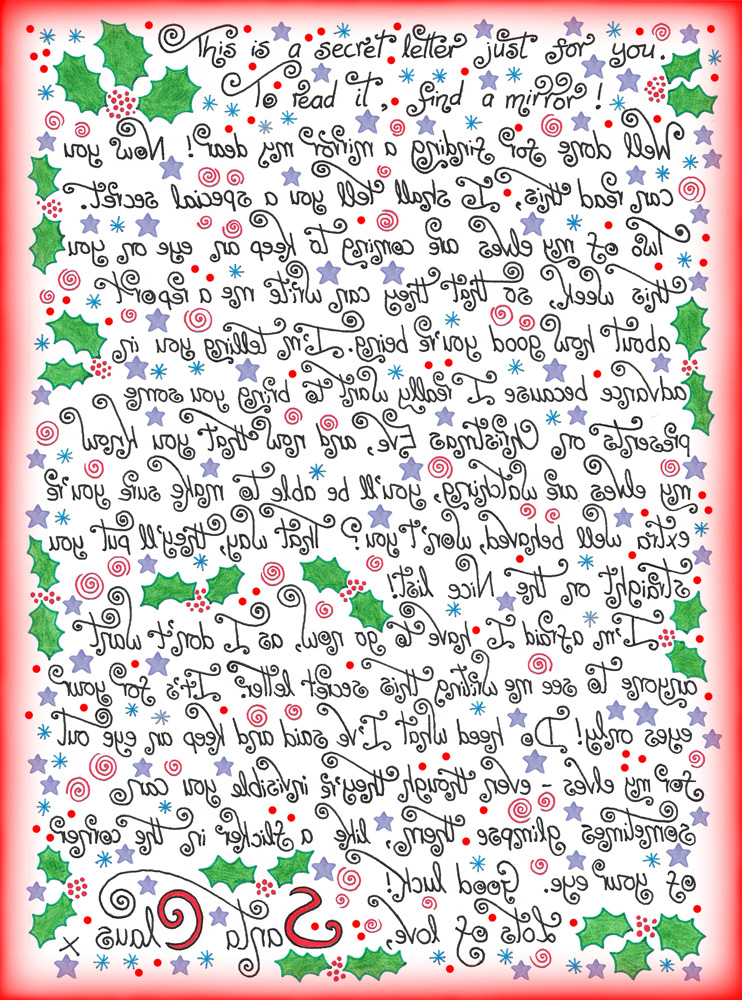 "Santa's Magic Mirror Writing" a letter from Santa written entirely in mirror writing! Children love this one, as it feels like a special secret note, written just for them. The contents of the letter reminds the recipient that the elves are keeping an eye out for some extra good behaviour in the run up to Christmas Eve.
A Bedtime Certificate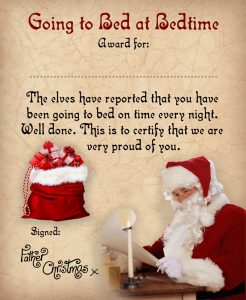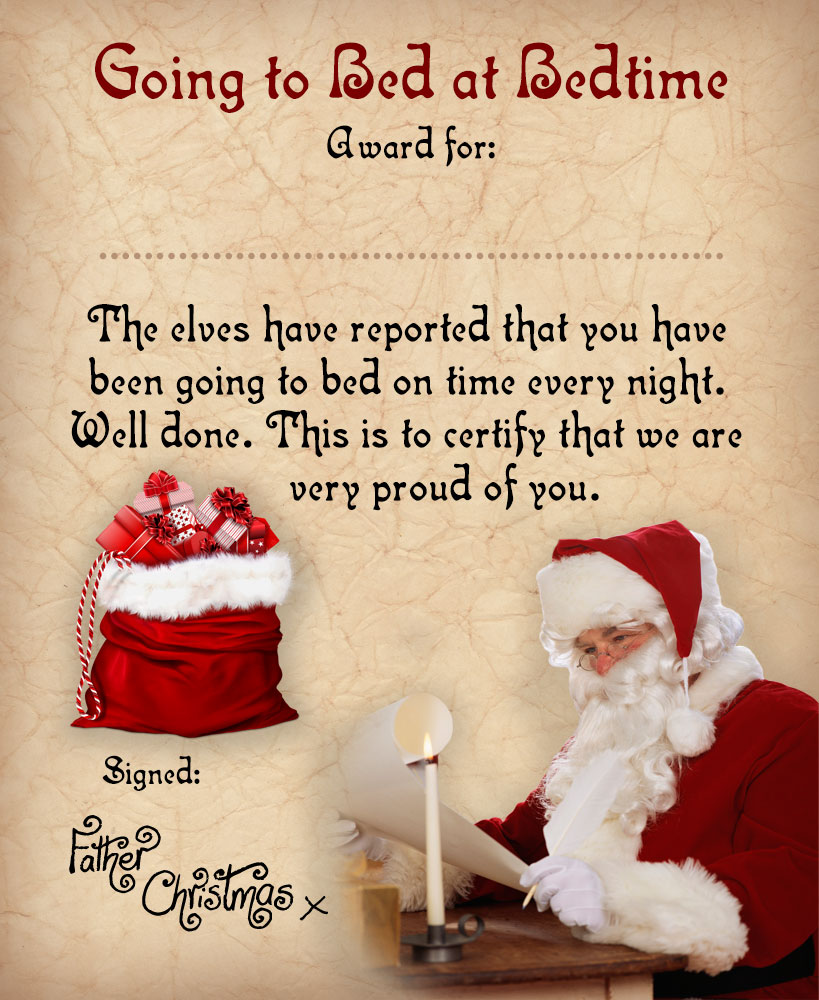 "Going to Bed at Bedtime Certificate" – a certificate from Father Christmas to reward a child for going to bed on time.
A little reminder to be good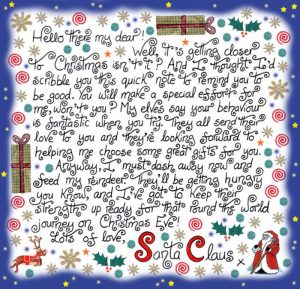 "A Quick Reminder to Be Good" – a short note from Father Christmas reminding your child to be good until Christmas.
A festive scene to colour in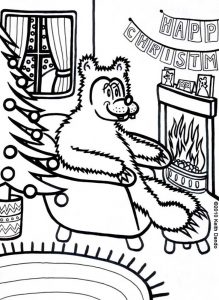 This printable kids' colouring page – Christmas in Bear's Cave – proves to be one of our most popular Christmas colouring pictures year upon year. It must be the cosy feeling of being all toasty and warm in front of a crackling fire.
​
Quick Links to Key Resources:
---

Please note that at Rooftop Post we aim to create Christmas resources which are magical, make-believe and fun. Because they are for children from all kinds of backgrounds all over the world, we do not produce religious content.
---