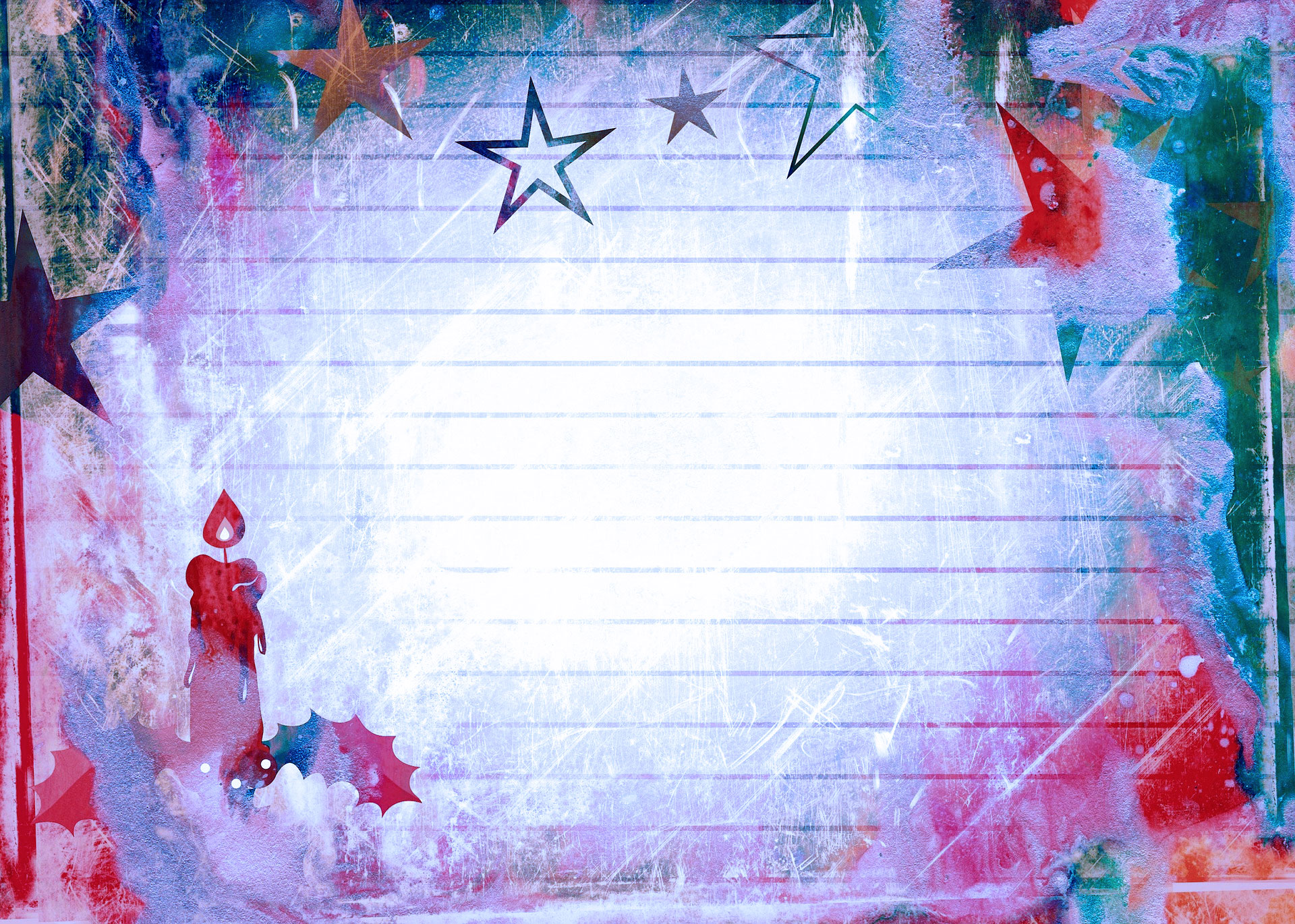 This old-fashioned Christmas notepaper has been left blank for your own message. It has a candle, holly and stars design and the cool blue tones of winter.  Terms of Use
GET AS PDF
Ideas of What to Write…
It can get so hectic in the run up to Christmas that ideas for a quick Santa note fly out of your head just when you need them.  A bit like those busy days when there's no time for lists and you go shopping only to find yourself standing there, staring blankly down the aisle, wondering what you came in for.  So, if you've had a long day and you're feeling about as unimaginative as a brick, here are few note-writing ideas from Santa:
Kick off with how good your child has been, even if they haven't.  The old classics are hard to beat and praise puts children in a positive frame of mind, which is well deserved if they've been nice and might help improve behaviour if they've been naughty.  Plus, you can always throw in a few more pointed comments such as: "You're so good when you try, it makes me very proud.  More please! Ho, ho, ho!"  The ho, ho, hos are very important throughout your note, obviously.
If you're a fan of upping the magic as far as possible, making sure Santa mentions something personal will usually do the trick – what a nice dog you've got, the cat showed me your beautiful Christmas tree, my reindeer do like your garden.  You get the idea.
Writing a lengthy note?  You could also say something about how like has been going up at the North Pole.  Perhaps a few words about the reindeer or the elves or how exciting it is to be riding through skies full of stars on a present-laden sleigh.  The more magical the better, we say!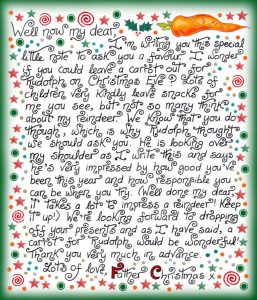 Of course, if you're desperately short on time, you can always print one of our short notes from this site.  Whatever you do, we hope you and your family have a tremendously happy Christmas and lots of luck in the new year.