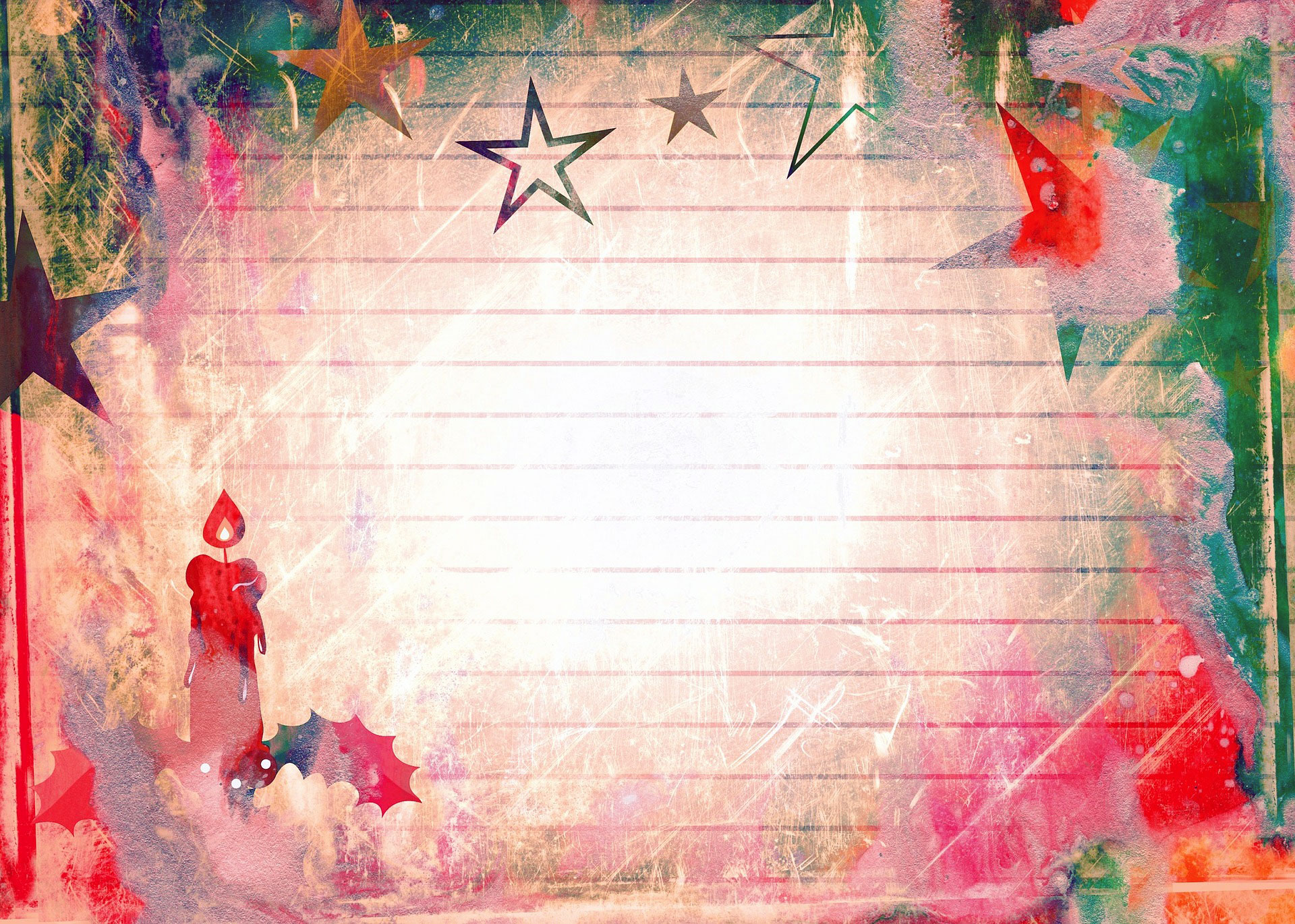 This old-fashioned Christmas notepaper has been left blank for your message. It has a candle, holly and stars design with warm red tones. Terms of Use
GET AS PDF
What Shall I Write?
It's a funny thing, but sometimes you've got yourself all ready to write that Christmas note and you just can't think what to say.  Well, if you're helping Santa out by writing to your own child, it's always good to mention the little things – they'll make it seem more personal and more real.  For example, you could mention your family's pets, the names of best friends, how cosy your kitchen is, how nice the living room is looking, or what a lovely colour you've painted your front door.  Children just love that sense that Father Christmas likes their home.
Beyond that, there's always praise for your child's achievements this year, because everyone likes to be recognised, and if you want to add some extra magic you could mention elements of Father Christmas's life too, like the elves and the reindeer.  It's also great to say well done for being good of course, and don't forget the odd "Ho, ho, ho!"  The old classics are hard to beat.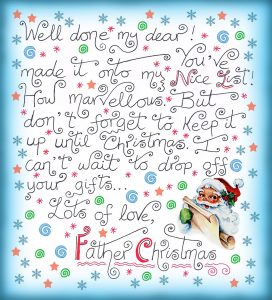 If you're really stuck, we have some ready written notes you can print out for free right here.  They're especially useful if you're in a mad rush. 
Whatever you decide to give to your child, we're sure they'll love it and we hope you have fun.  And a very merry Christmas!