What's this letter about?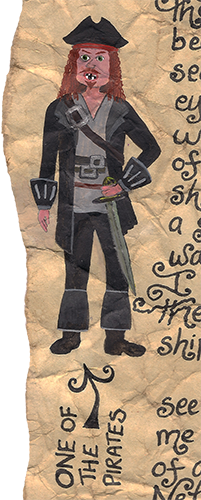 Well, put simply, Pirates!
Quick Rundown:
Father Christmas has been having quite a night by the time he stops at your house to catch his breath and drop off the gifts.  In fact, he's grateful to have made it at all!   He ran into a motley crew of pirates and has had a lucky escape.  He scribbles this letter to your good little girl or boy telling them all about his hair-raising  journey from the North Pole.
More Detail:
When your little on wakes on Christmas Morning, he or she will hear how as Santa flew across the ocean, he was captured by pirates. Captain Scabb (Scourge of the Seven Seas), his motley crew and a very bad parrot had been greedily lying in wait to capture the Christmas presents and tried their best to make off with the whole sack.  Luckily Father Christmas was carrying more than they bargained for and with the help of a friendly sea-monster, managed to get away.
This letter is charming, exciting, funny and magical. We highly recommend it.  It's a lovely story for any child who likes a bit of an adventure and, because it's two pages, a longer read.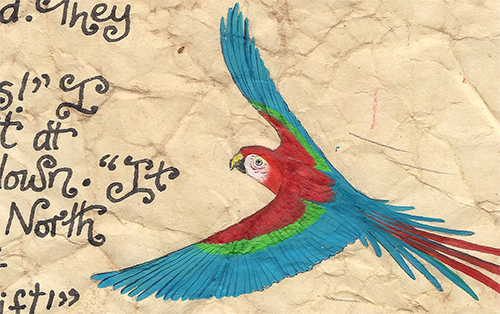 If you're interested in reading more about how the writer put this letter together, she blogged about her process here.
Get this letter
Click here or on the picture below to print your Father Christmas and the Pirates letter – it's completely free but we'd be really grateful if you'd share a link/like us on Facebook or Twitter or in the real world,  just tell a friend. Thank you – without visitors our little site can't survive.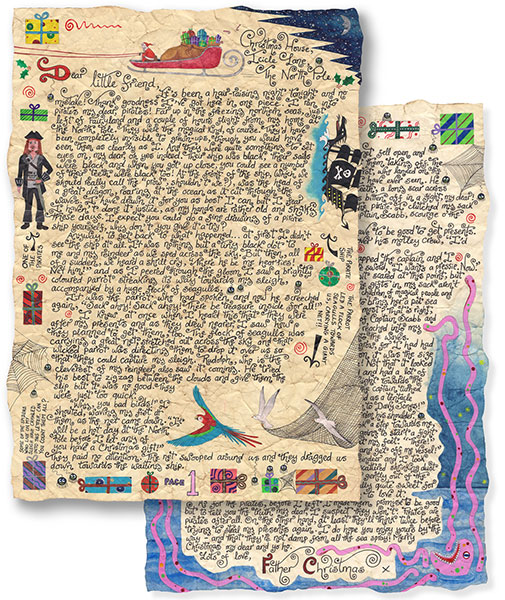 Need a Back?
Don't forget, you can get that extra authentic look by printing a matching decorative design on the reverse of your Father Christmas letter.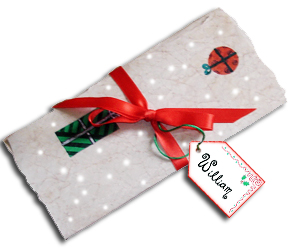 You might also enjoy our pirate certificates.  You could even leave one along with this letter for that extra personalised touch.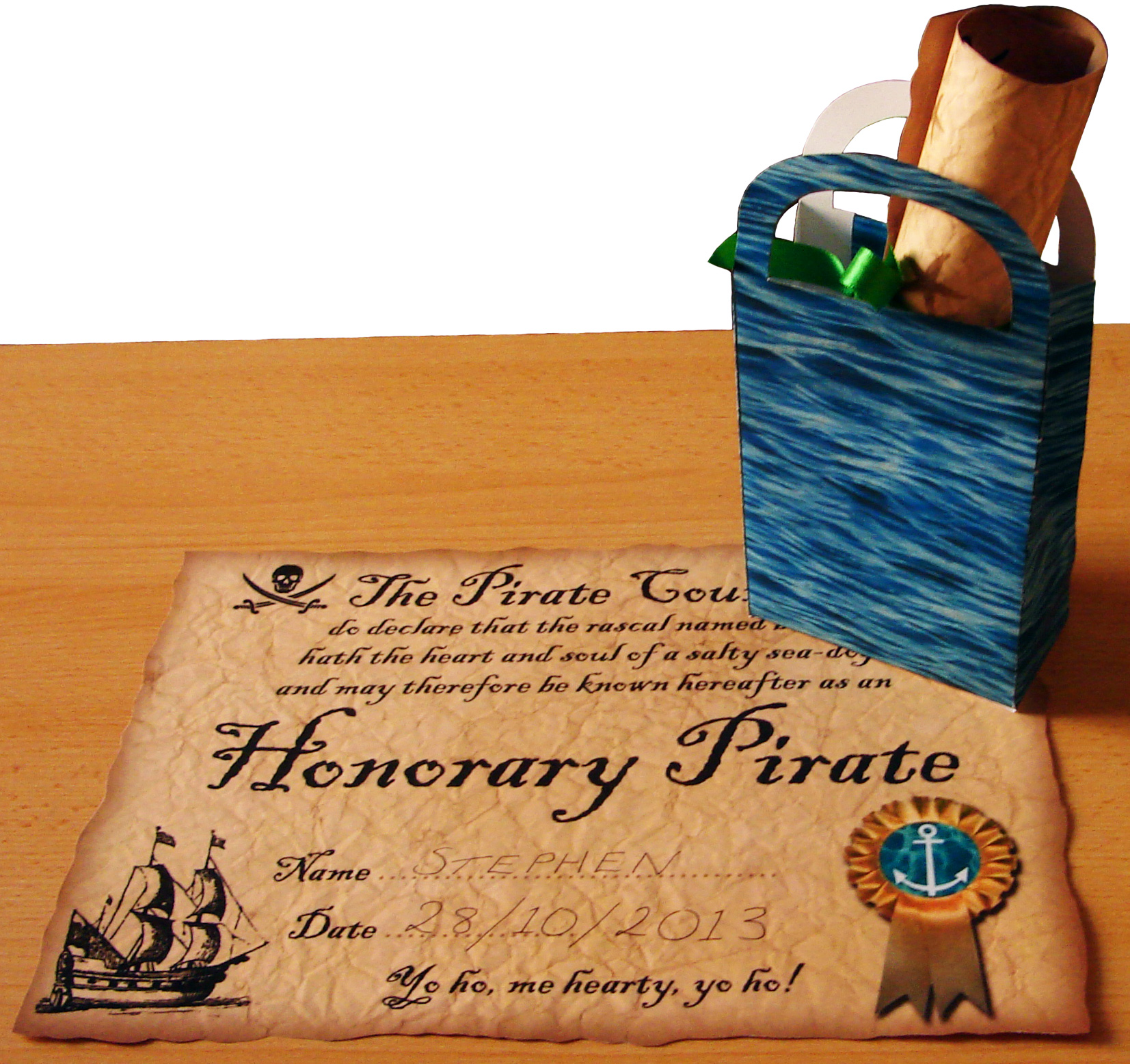 Ooooo!  And if you fancy a game with the kids over Christmas, you might like our pirate treasure hunt too.