What's this letter about?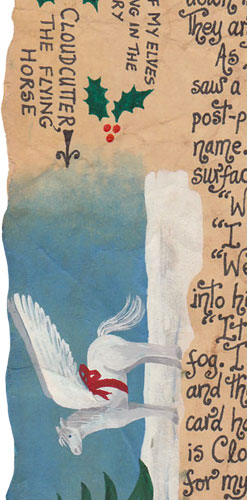 Quick Rundown:
This is a letter about someone giving Father Christmas a gift for a change!  It's an early Christmas present from an old friend and it  arrives at Christmas House to take everyone by surprise.  It has four legs, a pair of wings and eventually becomes Rudolph's new best friend.
More Detail:
"A Winged Gift" is a gentle letter about someone giving Father Christmas a gift for a change! Father Christmas is on his way to feed the reindeer, when he is stopped by the post penguin with a special delivery. An old friend has sent Father Christmas a flying horse called Cloudcutter. The horse has been rather lonely in the past because he has had to spend a lot of time on his own. Cloudcutter moves into the reindeer stables and soon becomes great friends with Rudolph and the other reindeer.
In the run up to Christmas, many parents tell us they like to read our letters as bedtime stories. This letter is an obvious choice for any child who likes horses.
Get this letter
Click here or on the picture below to print your A Winged Gift letter – it's completely free but we'd be really grateful if you'd share a link/like us on Facebook or Twitter or in the real world, just tell a friend. Thank you – without visitors our little site can't survive.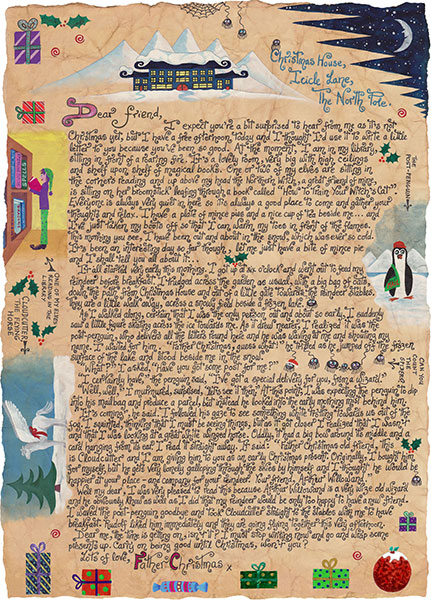 Don't forget, you can get that extra authentic look by printing a matching decorative design on the reverse of your Father Christmas letter.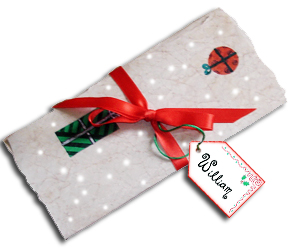 You might also enjoy these: