What's this letter about?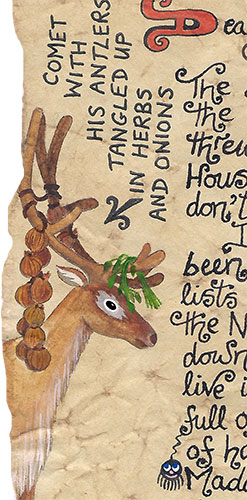 Quick Rundown:
Oh dear, oh dear! The reindeer's stables have blown down and until Father Christmas can get them rebuilt, all his reindeer are living in the kitchen. He writes to tell your child about their capers and the trouble they've caused.
More Detail:
This is one of those letters full of magical news about what's happening in Santa's house. This time, the North wind has caught cold and accidentally blown down the reindeer's stables, forcing all nine reindeer to move into the kitchen. Given that it's full of delicious snacks, the reindeer are pretty happy about this, but Father Christmas' fairy cook, Madam Munch, is definitely not feeling their joy. In fact, she gets so exasperated that she turns one of them (Comet) into a cupcake. Fortunately, Father Christmas turns him back and all ends well, with plans to build a new stable as soon as possible.
This is a great letter to read before Christmas for boys or girls of all ages.  It's gently humorous, magical, and bound to get anyone thinking Christmassy thoughts.
Get this letter
Click here or on the picture below to print your copy of the A Kitchen Full of Reindeer letter – it's completely free but we'd be really grateful if you'd share a link/like us on Facebook or Twitter or in the real world, just tell a friend. Thank you – without visitors our little site can't survive.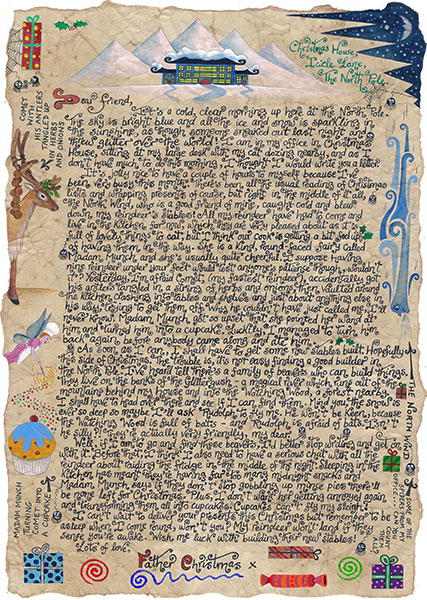 Don't forget, you can get that extra authentic look by printing a matching decorative design on the reverse of your Father Christmas letter.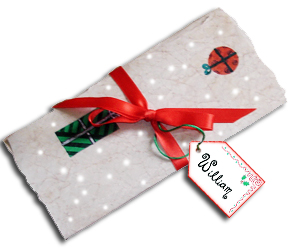 You might also enjoy these: