What's this letter about?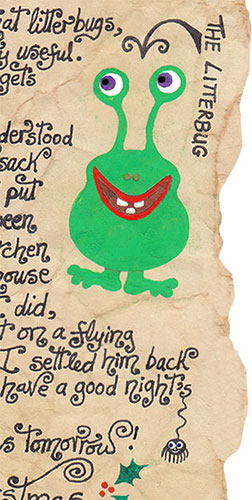 Oops! Father Christmas was in such a rush to leave the North Pole that he picked up the wrong sack.
In this letter, he tells your child how he was speeding through the air on his sleigh, when he heard a rustling sound.  He rummaged inside his sack and discovered that instead of presents, a fat green creature was inside. It was a litterbug, a magical animal that usually lives in the Christmas House rubbish sacks. A hurried return home is in order.
This letter is to read on Christmas Morning.  It has been handwritten, illustrated in watercolour, then scanned. Its gentle story-telling style is funny and easy-going; a great choice for children of all ages.
Get this letter
Click here or on the picture below to print your Father Christmas and the Pirates letter – it's completely free but we'd be really grateful if you'd share a link/like us on Facebook or Twitter or in the real world, just tell a friend. Thank you – without visitors our little site can't survive.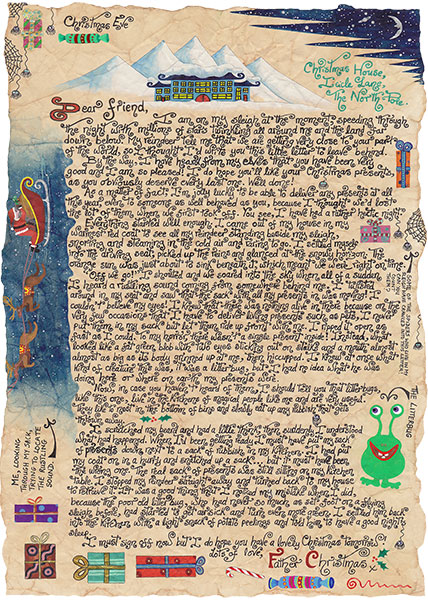 Need a Back?
Don't forget, you can get that extra authentic look by printing a matching decorative design on the reverse of your Father Christmas letter.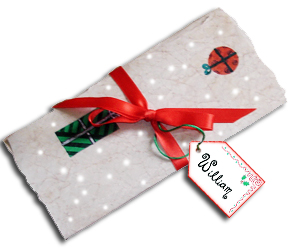 You might also enjoy these: