Please follow and share us:
Print this four-fold card with a simple poppy on the front to remember the fallen on Remembrance Day. You can put it in your own home or give it to someone else. It bears the message "Never Forget" and is meant to honour those who fought for a better future for us all.

Want the image instead of the PDF?
Click on the little grey numbers link above the resource, which show the image's dimensions. You should then be able to right click and save the image to your computer.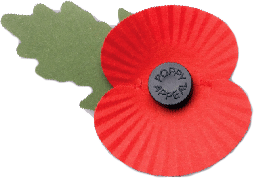 The British Legion need your donations more than ever. You can donate to their Poppy Appeal here: britishlegion.org.uk/get-involved/ways-to-give/donate