The Queen's Platinum Jubilee is coming up and celebrations are taking place throughout the UK between 2nd to 5th June 2022.  It commemorates her being on the throne for seventy years, which is the longest of any British monarch, and no doubt there'll  be street parties aplenty.
If you're looking for printable decorations to make, we've collected some below.  Don't forget you can also make use of printables from the government's official toolkit.  We hope you have a lovely time.
Oh, and here are some Jubilee party invitations:
If you're having a street party and want it to look extra pretty, you might like to make some of these cute paper baskets and fill them with treats such as sweets, raisins and peanuts or popcorn.
Oh and don't forget our free Platinum Jubilee Poster: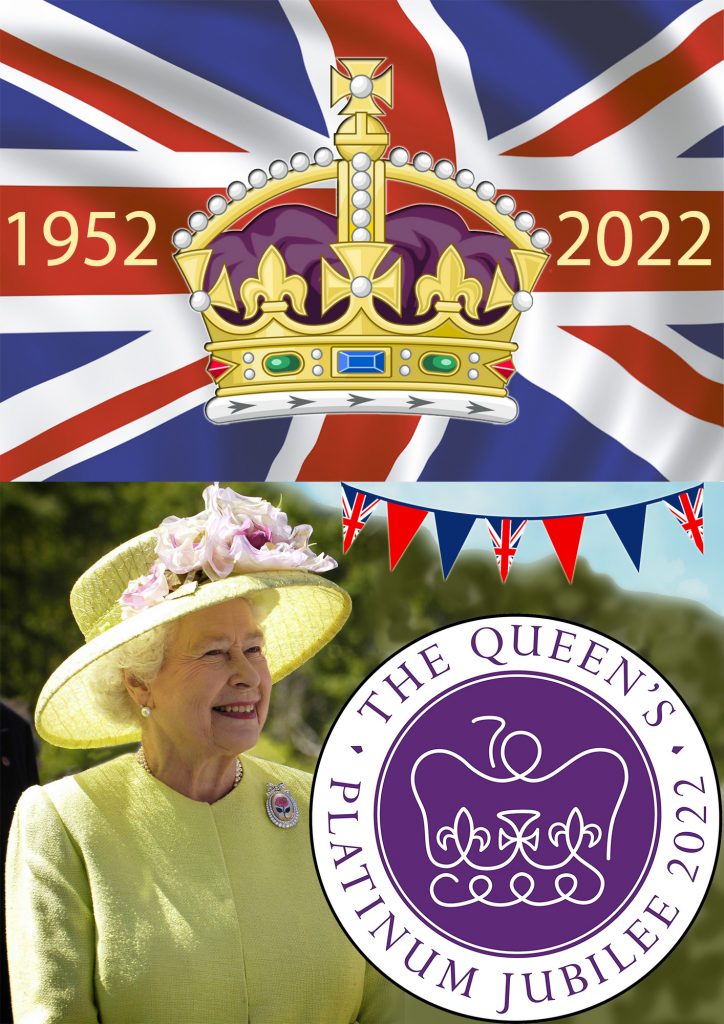 Jubilee Paper Chains
Paper chains can be an especially good way to get the children involved in the Jubilee celebrations.  Just print, cut out and glue the ends together.