Hello there!  We've recently started to create printables from the Birthday Fairy.  If you've never heard of this particular fairy, you can read about who she is and what she does further down this page.
At the moment, we have two types of resource from the Birthday Fairy – letters and certificates – and all free of course!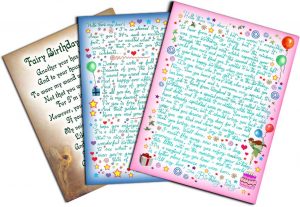 On the letters page, you'll find free notes, poems and letters from the Birthday Fairy.
The idea is that she visits on the night before your child's birthday and leaves a little message of fairy birthday wishes for your little one to read when he or she wakes up.  It's all about adding a little bit of magic at birthday time.
We also have certificates from the Birthday Fairy and we're hoping to add more soon.  They're a lovely way to say "Happy Birthday" from the magical world.
More About the Birthday Fairy: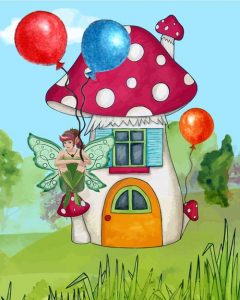 The Birthday Fairy lives in Fairyland, in a house made out of a toadstool.  It's a long flight from there to your house and she often has adventures on the way.  When she visits, she sprinkles a handful of invisible birthday luck dust over sleeping children, to bring them good fortune throughout the year.
You'll no doubt have your own stories to add to the magic too… our printables are just to make things a little bit easier and save you a bit of time.
You may also like these fairy resources: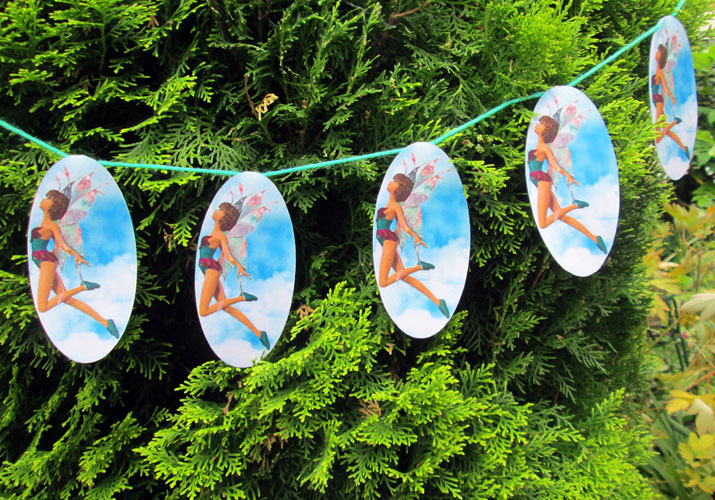 For little ones who love fairies, these easy-to-make garlands are a great way to make a fairy party look magical.  They also look great in bedrooms… where the fairies can watch over you all night long. To make this decoration, you will need: How to Make Your Summer Sky Fairy Garland: STEP 1 Decide how … Continue reading Fairy Garlands →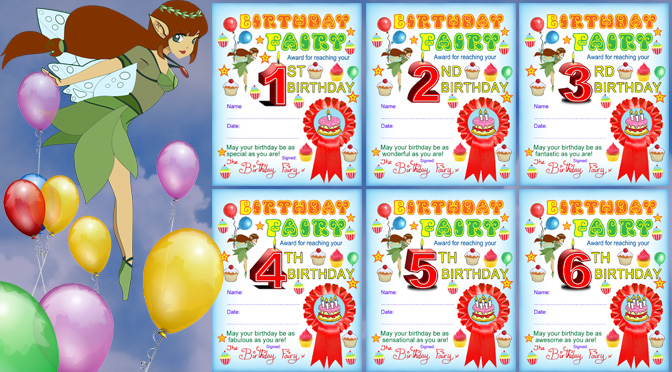 Hello visitor!  If you're a regular you may have noticed we've been adding to our birthday printables lately, with a special focus on certificates.  However, because they're from all sorts of magical people, they're scattered all over the site.  This page is here to bring them all together so you can see what's new. All … Continue reading Birthday Certificates →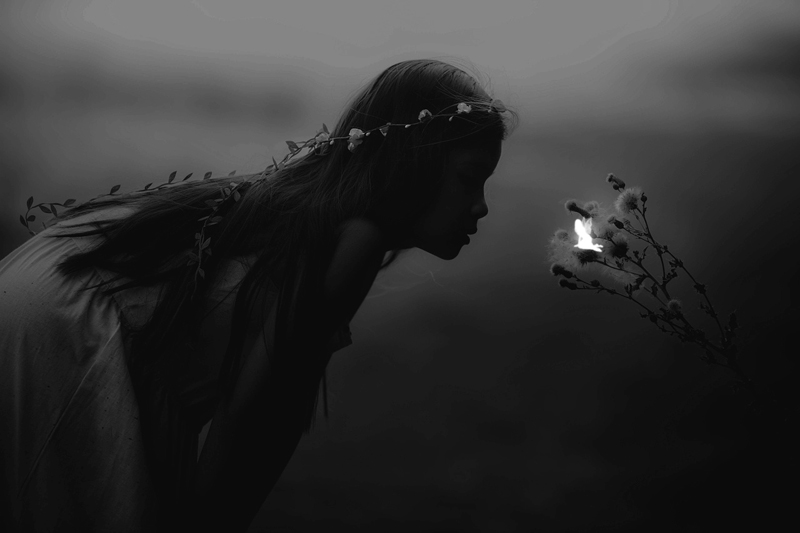 Ah, the magic of fairies!  Whether it's a snow fairy flying in and out of the snowflakes on a dark winter's night or a summer fairy sleeping the afternoon away in the shady petals of a rose, every season has these magical creatures wound up within the stories we tell. There's the Tooth Fairy, of … Continue reading The Magic of Fairies →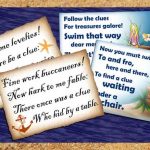 This week we've put together two sets of rhyming clues for treasure hunts.  One is a pirate theme, the other is for mermaids.  They make a great activity for birthday parties or any other family gathering where there are children to entertain. What You Need: A printer, obviously, and a pair of scissors.  You'll also … Continue reading Two Treasure Hunts – Pirates and Mermaids →
Posted in

Birthday Fairy, Our Favourite Printables, Parties, Treasure Hunts
Tagged

game, magical, mermaid, party, pirate, print, rhyme, treasure hunt
Comments Off

on Two Treasure Hunts – Pirates and Mermaids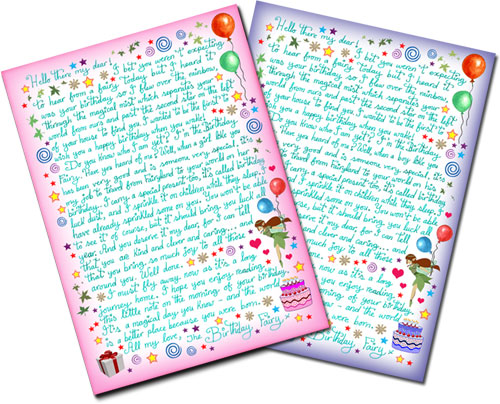 We've been updating our Tooth Fairy and Birthday Fairy notes this week and we thought you might find it useful to see a quick list of which notes are brand new. We'll continue adding notes from both these magical characters whenever we can.  If you enjoy a particular note, please consider liking it using the … Continue reading New Tooth Fairy and Birthday Fairy Notes →