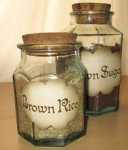 Kitchen pantry labels are great if you want to organise your kitchen.  Ours are completely free, just print out whichever you want.
We've tried to include all the pantry labels we thought would be most useful and organised them into the following categories:
Flour Labels, Sugar Labels, Pasta Labels, Cereal Labels, Oil Labels, Fruit & Nuts Labels, Herbs & Spices Labels, Jam Labels.
Choose from the Kitchen Label Categories Below…
Each of our old-fashioned pantry labels is a high resolution image, so that you can copy and resize to whatever suits your needs.  If you don't have a photo editor to resize your images, there are a couple of suggestions about free downloads at the bottom of this post.
---
If you fancy a bit of magical fun, you might also like your Witch's Pantry Potion Labels.  They make great decorations for witch-themed parties or Halloween: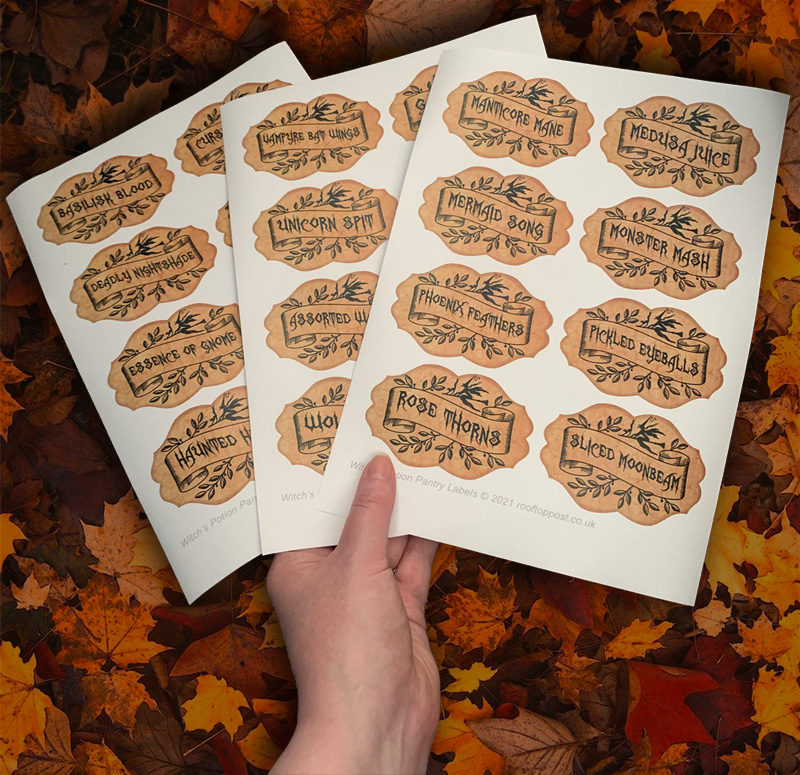 Looking for more kitchen crafting ideas?  You might also like our cupcake wrappers.