Welcome! If you're looking for free, full-length letters from the Easter Bunny to print for your child, you've come to the right page.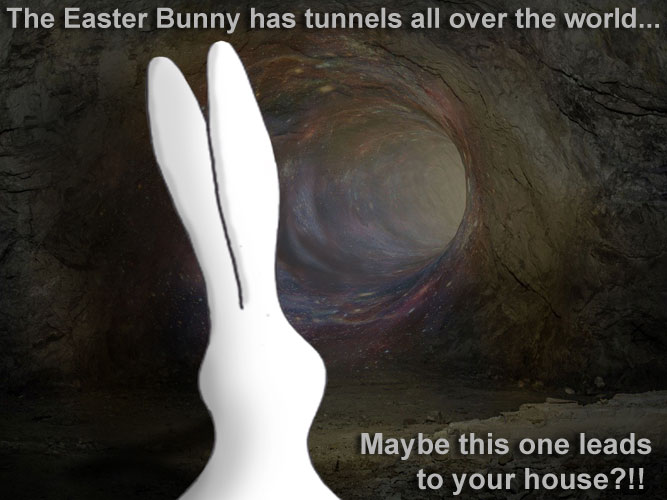 Below you'll find whichever letters we've got free at the moment, and they'll tell you little one about the Easter Bunny's wonderful underground chocolate factory where she makes the sweets and chocolate eggs, her journey around the world on Easter Eve, and her magical helpers and friends.
In creating these letters, we've tried to keep them magical – they work as little stories which build up a picture of the Easter Bunny's world.  In a bid to make them useful for parents from all backgrounds, we haven't included any religious content.
We also try to make our Easter Bunny letters suitable for as many children as possible – of all different ages.  Having said this, they're not really designed for very young children or babies.  If your child has just started asking questions about the Easter Bunny but hasn't had a letter before, the best choice is probably "My Secret Chocolate Factory".  Oh, and you might like to print out the Easter Bunny's gorgeous 1st Easter Certificate too.
We hope you enjoy our letters… and that you and your family have a wonderful Easter this year.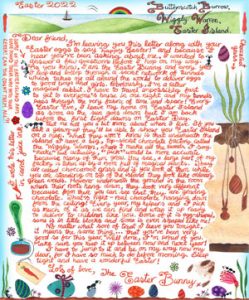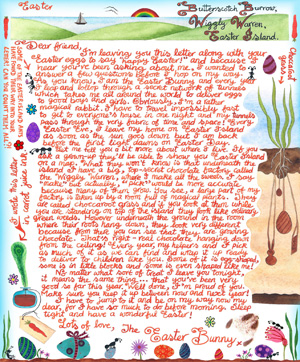 All our full-length Easter Bunny letters are written and illustrated by the Easter Bunny in collaboration with Leone Annabella Betts.  Because they're a free resource, she doesn't have the time to help write as many as she would like.  However, she does try to sit down with the Easter Bunny and create new letters every couple of years.
If you want to support us and help us make more free resources, the best way to do so is to tell your friends about our website.  Thank you.  x
If You're an Easter Bunny Planning to Write Your Own Letter…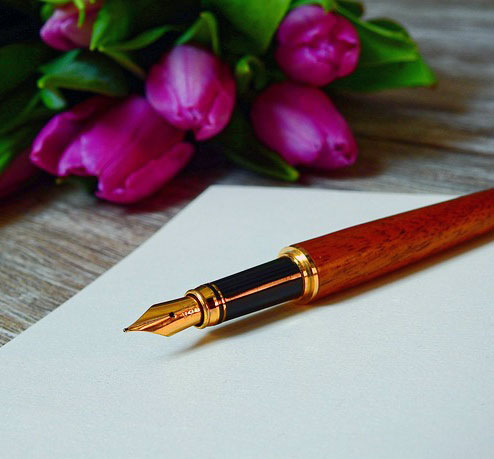 Occasionally, other Easter Bunnies end up on this page because they're planning to write their own letters and are looking for ideas.  If that's you, here are our top rabbit writing letter tips:
WRITING TIP 1
Think about the Easter Bunny's handwriting.  Would it be swirly and beautiful because she's a magical rabbit who likes pretty things?  Or scratch and scruffy because it's hard to write well when you've only got paws?  Both would work well – but these little decisions you make will help you get into character, which will help give your letter a truly authentic feel.
WRITING TIP 2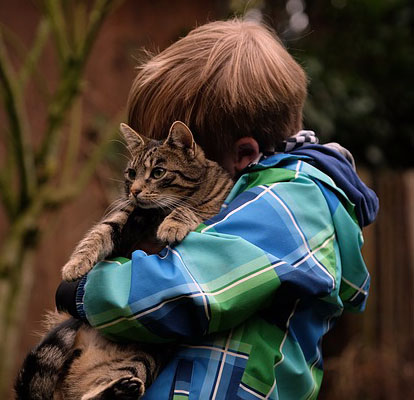 Include lots of personal details.  This is a must for all Easter Bunnies who are creating a special letter just for one child.  You know what's important to your loved one and that will tell you what to add.  You could mention that you (the Easter Bunny) happened to hop past a favourite pet or toy, give a word of encouragement about something the child been trying to achieve, say something about the child's bedroom, house or street, or simply include small things the child and you (the Easter Bunny) have in common.   For example, "I hear you love the colour pink.  How very sensible of you – so do I!"  All these things will make a child feel extra special when they wake up and read it on Easter Day.
WRITING TIP 3
Write down your news.  You are an Easter Bunny.  Your news is magical, fun and full of adventure… which makes it worth hearing.  Think about what you've been doing toing today.  Did you have any trouble on your journey deliver the Easter eggs?  Do you have any funny stories to tell?  What is it like, having to get all around the world in one night, loaded with treats?  Do you have a sack like Father Christmas?  Can you fly?  What is your burrow (and warren) like?  Who do you live with?  Working through the answers to questions like these will help you get to know your Easter Bunny life really well and you should then be able to fill your letter with magical details.
WRITING TIP 4

Finally, think about presentation.  How big would the Easter Bunny's letter be?  Has she written on human-sized paper or rabbit-sized?  Has she decorated it, for example with a ribbon and glitter, or is it a ripped off piece of notepaper because she was in a rush?  (Sometimes being in a rush can add to the magic!)  What colour pen does she use?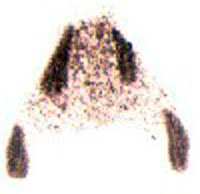 We favour orange, for carrot juice, but why not green, for lettuce juice, instead?  And what about adding a paw print?  For rabbits with squeaky clean feet there are lots of images of paw prints if you google it, then it's just a matter of copying one.  If you've nothing else to hand, don't be afraid of doing it by smudging ink into shape on the paper with a bit of tissue or your finger.  Just dab it on bit by bit until the shape looks right.
Best of luck, we know you'll do a great job.  And we wish you a very happy Easter!