Please follow and share us: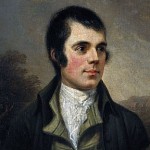 Looking for printables for your Burns Night celebrations?  We've put all our favourite Robert Burns and Scottish themed decorations (new and old) here in one place.  We hope you have lovely evening on January 25th.  Here's to one of Scotland's finest poets!
What is Burns Night?
Burns Night is a celebration which is held to remember the Scottish poet, Robert Burns.  It takes place either on or near his birthday, which is January 25th.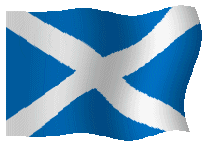 Today, it is celebrated by Scottish people all over the world, often by way of eating a supper which includes a haggis, neeps and tatties.  A favoured drink on Burns Night is whisky.  Selections of Burns' poetry are often read out loud, which given his rythmic style and wonderful talent for conjuring up images full of emotion, is a real treat.
If you've never been to a Burns Night supper and you get invited to one, go!  It's a great night out.