Yay, it's that spooooooky time of year again and time to decorate accordingly!  Here are our fave decorations from around our site.   Hope you and your family have a scarily good time.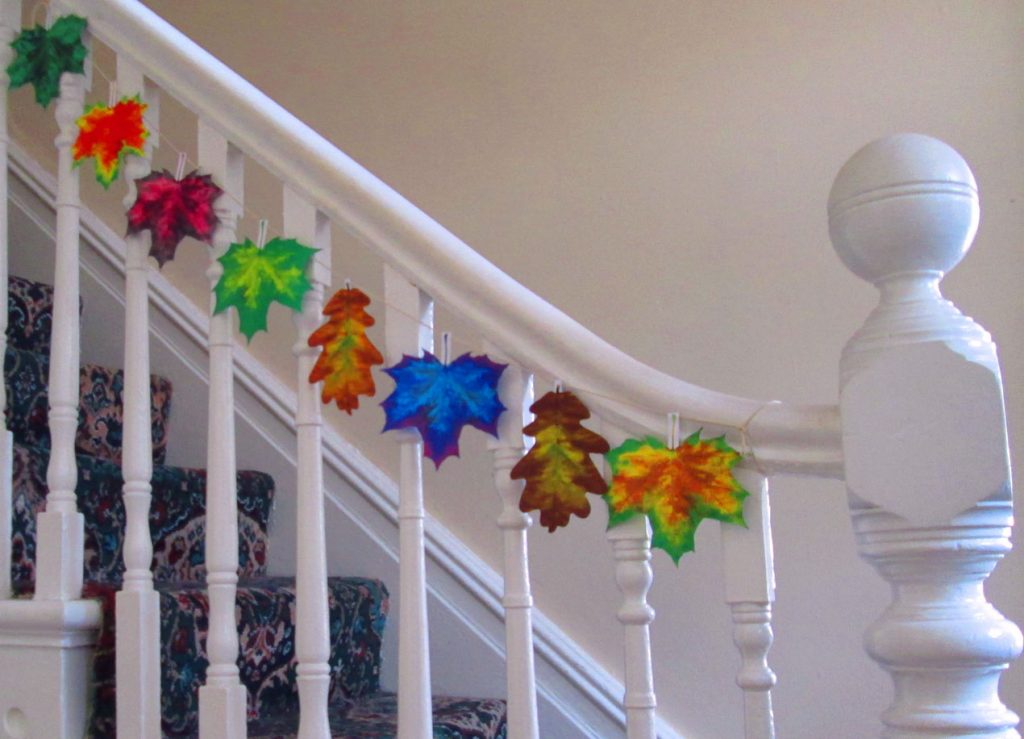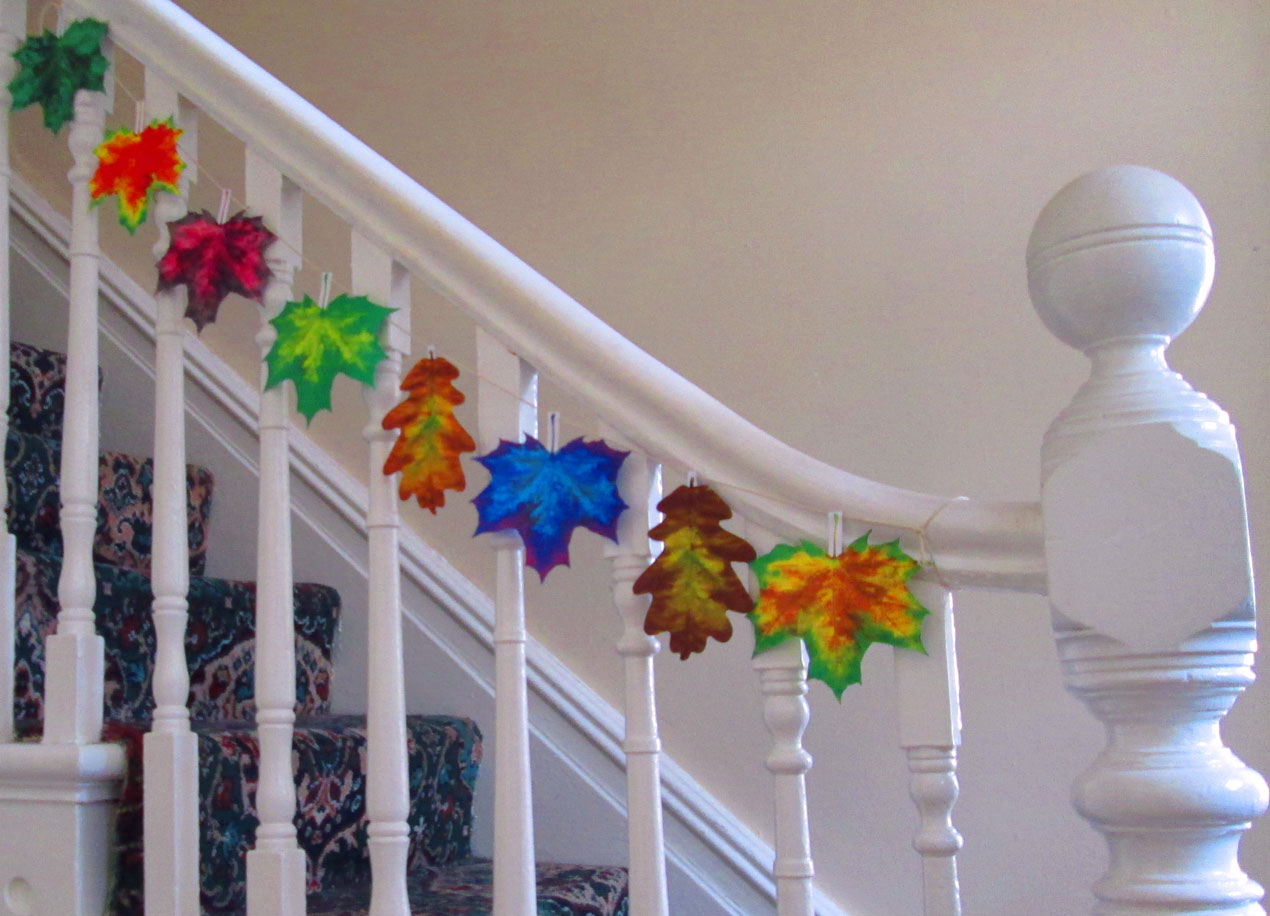 If you don't happen to live deep inside a magic forest, you can still get that enchanted autumn look with these printable paper leaves.  They look gorgeous in any room and are useful for any festival in fall, including Halloween.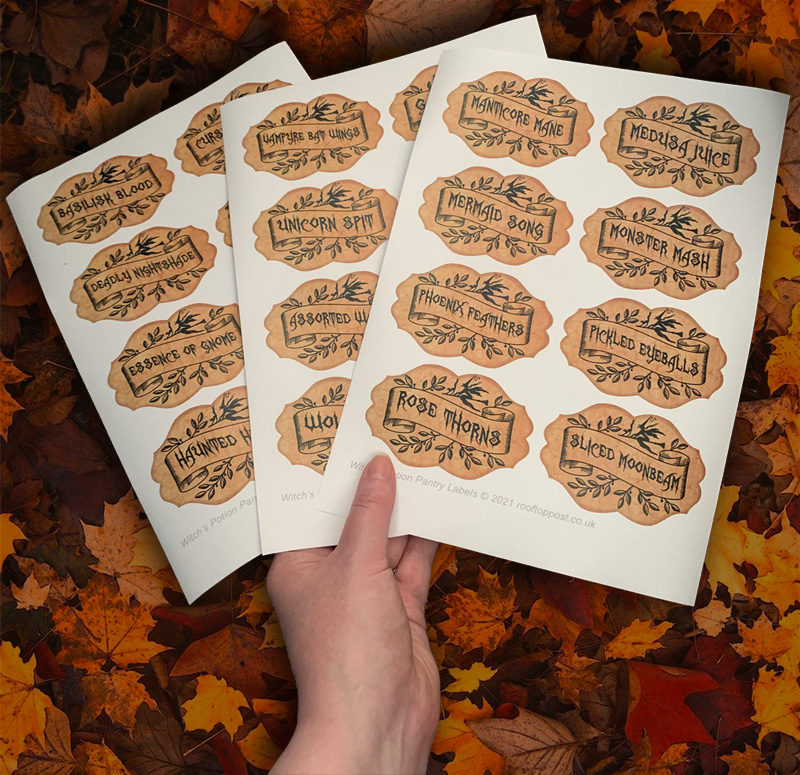 Up next are these fabulously witchy pantry labels, for all your potion ingredients.  Print and stick on jars and bottles all around your home to turn your house into a veritable witch's hovel!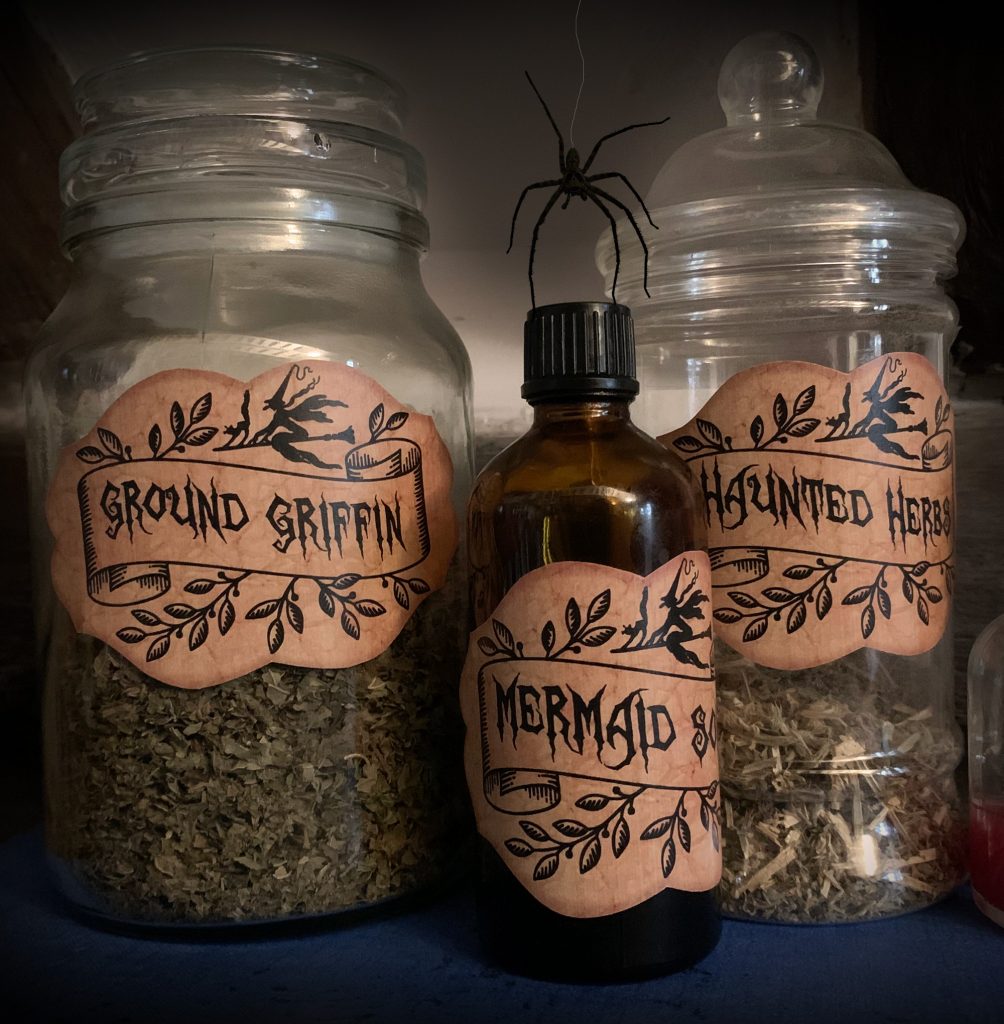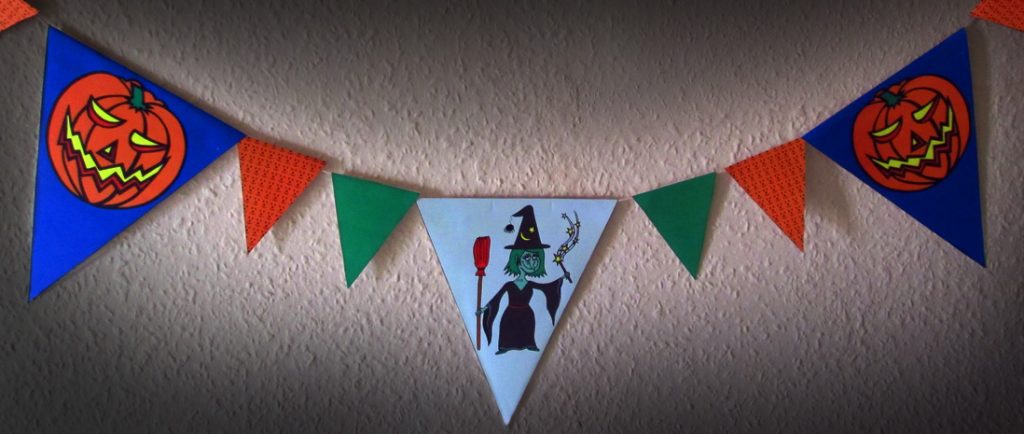 Good old-fashioned bunting is always a great fallback for Halloween.  By all means print ours – it's al free – or just use it for inspiration to make your own.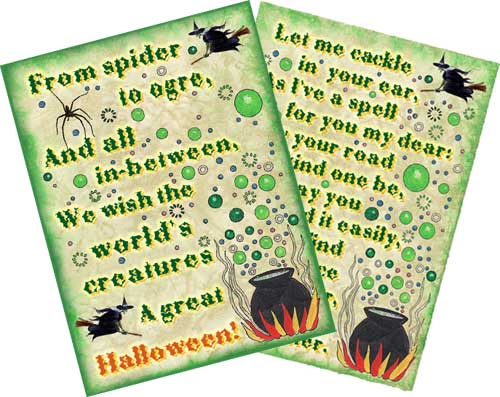 These fun poems with a witch's spell theme make a lovely addition to your Halloween decor.  Just print them out and pin them around the house.  Or you could write some of your own!