Please follow and share us: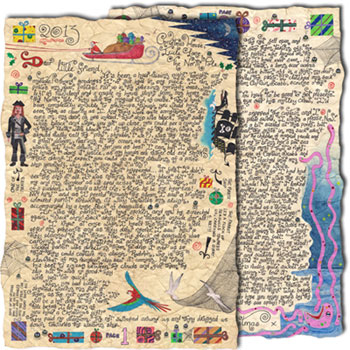 Okay, if you're one of those people who can't bear to think of Christmas when the summer sun is shining then click away now!  For everyone else and particularly those who like to collect our story-letters, the first one is available to print as soon as you like.  (As always with our full-length, illustrated letters, we do ask you to share the link on Facebook, Twitter or LinkedIn before accessing it.)
Happily for any ultra-organised soul wanting to get their letter printed and finished well ahead of time, we have a selection of letter backs available too.  If you're new to this site and wondering what on earth "letter backs" are, they're decorative designs you can print on the reverse side of our Father Christmas letters, for that extra authentic look.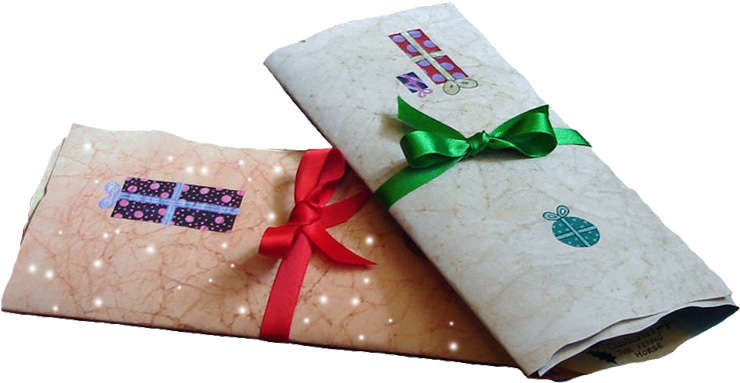 The new letter is called "Father Christmas and the Pirates" and has been written and illustrated by our usual artist, Leone Annabella Betts.  By the way, if you want to keep a closer eye on how this year's letters are coming along you can follow their progress on her blog.  "Father Christmas and the Pirates" is two pages long and is meant to be read on Christmas Morning.  It tells the story of an adventure Father Christmas' had on Christmas Eve, on his way to drop off the presents.  It's charming, funny and full of magic – a beautiful Christmas extra for any child.
Before ending this post, a word about this year's "before Christmas" letters.  The first one should be online and ready for printing during the first week of September and others soon after that.  So do keep an eye out!