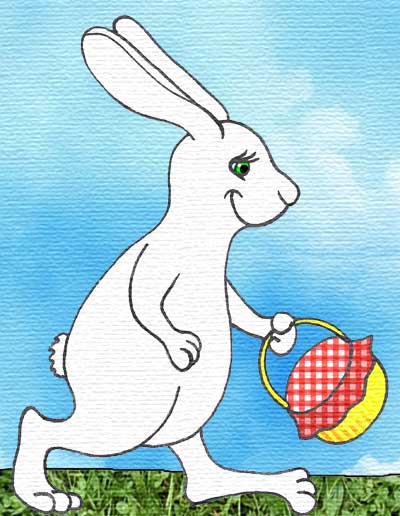 It's a good question because around the world in different countries and even within different families in the same country, the answer varies quite a bit.
So, in our ever-growing global village, who is today's Easter Bunny?
Here's what we know…
Bunny Basics
Most of us, however, have the following rabbity experiences in common:
1. The Easter Bunny visits every Easter Eve.  (That's the night before Easter rather than the day itself – like Christmas Eve.)
2. The Easter Bunny doesn't visit grown-ups.  Sorry.
3. The Easter Bunny leaves presents.  Usually sweets or chocolate or both.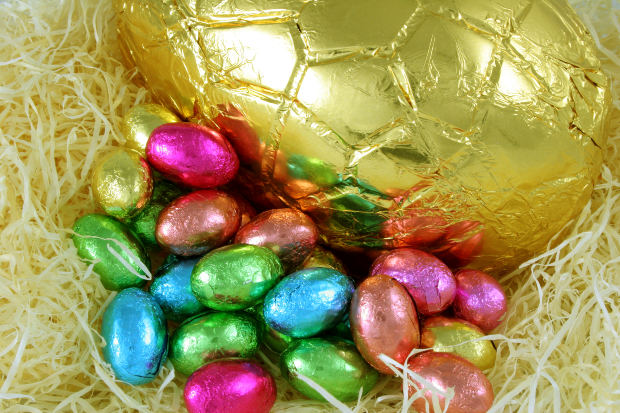 In some cultures, he also leaves toys, money, flowers and painted eggs.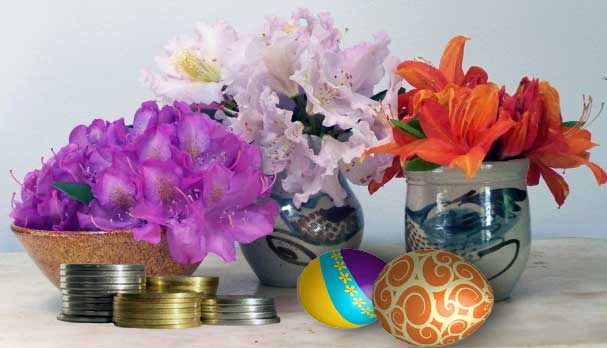 He doesn't always leave his gifts in the same place.  In some houses he pops sweets into Easter baskets, boxes or bonnets (the ones your children made earlier, unless as in our family, you forgot to organise that one and had to rush out and buy the nearest thing the same night.  Easter flower pots were what we had last year.)
Fortunately if you haven't had time to make a container of any kind,  he can also leave treats in a basket he made himself.  (Ours will definitely be doing that this time around.)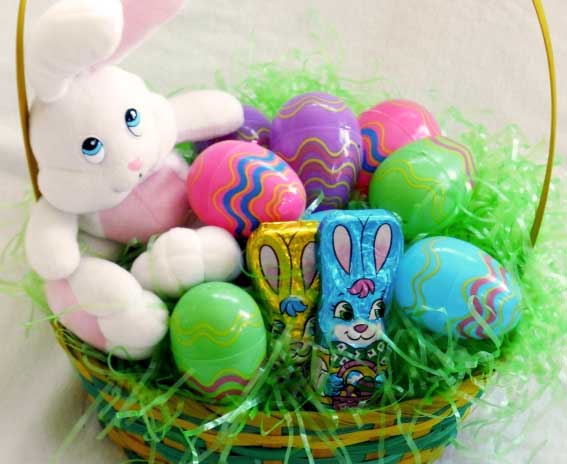 Occasionally, the Easter Bunny also likes to leave his eggs in an Easter nest.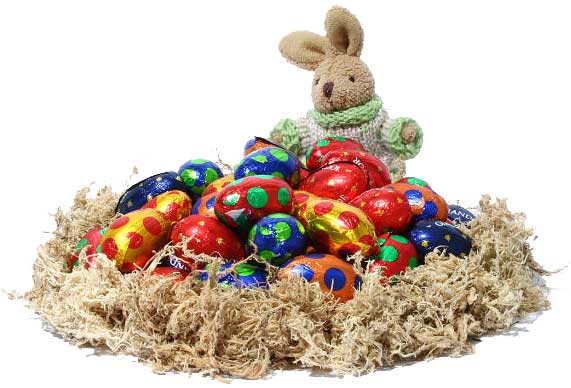 In other homes, he hides chocolate all around the house/garden so that the children wake up to an Easter egg hunt.  (A quick tip here – don't let your Easter Bunny hide a cream egg anywhere it can be stepped into the carpet.  Cleaning up quite such a sticky mess does not put an Easter smile upon your face.)
4. The Easter Bunny is male.  (Well, except for that deliberately flirty, long-lashed one who used to crop up in the Cadbury's advert.  If you're in the UK you'll know what we mean.)
5. The Easter Bunny is magical.  Obviously.  After all, he gets in without a key and manages to bring treats to all the good boys and girls in the world in one night.
6. Though often depicted as white, the Easter Bunny can be any colour.  He sometimes carries an Easter basket full of chocolate or painted eggs.  He doesn't generally wear and Easter Bonnet, which, when you think about it, is a bit of a pity.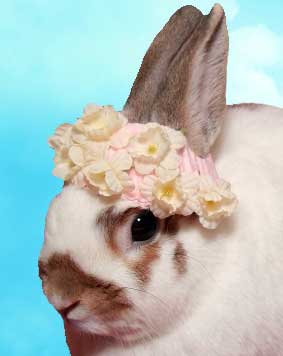 Paws for Thought – Bunny Differences
There are of course, some ways in which Easter Bunny traditions differ wildly.  Here are a few examples:
In Australia, the Easter Bilby is sometimes the visitor of choice to deliver the children's Easter eggs.  Due to the environmental impact of rabbits and the need to support the endangered (and very cute) bilby, many Australians would like to see it replace the Easter Bunny altogether.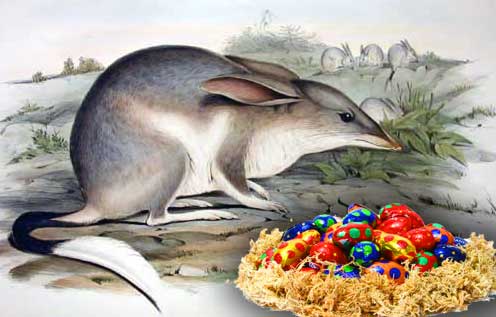 In France the magical Flying Bells (les cloches volantes) deliver the eggs instead of a bunny.  The idea is that shortly before Easter, all the church bells fly away to Rome and then on their way back, they drop the eggs with which they have been blessed while in the holy city.  (We've never been in France over Easter but it seems as though if you're out and about on Easter Eve, it may pay to take an umbrella.)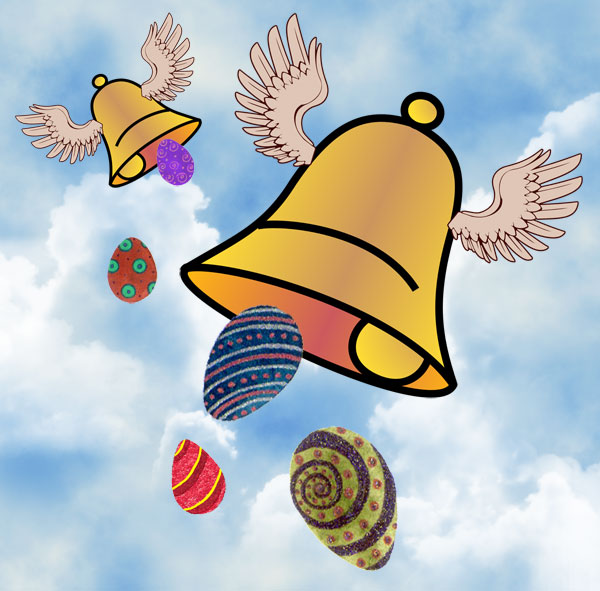 If you're wondering how the Easter Bunny gets around the world on the night before Easter, there are different traditions about that too.  Some say that he has a secret network of tunnels running all around the world – even under the oceans.  If you like that idea, this free printable letter from him backs it up.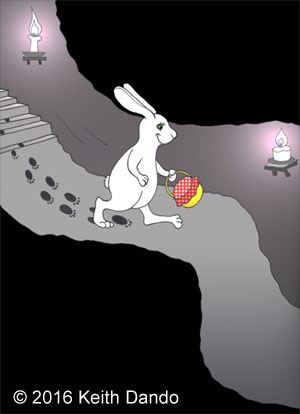 There are those who say that like Santa Claus, the Easter Bunny travels in a sleigh but instead of reindeer, it is pulled by magical flying hedgehogs.
We've also heard tell that he travels on the back of an Easter dragon – which is a rather lovely idea – and on the more outlandish side, that he owns a giant magical flying carrot.  And after all, why not?  It could be quite useful.  No need to stop for snacks if you can simply take a bite out of your vehicle as you glide around the globe.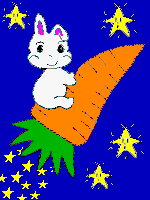 However he gets around, you can be sure it's the dead of night and that he doesn't need a Rudolph-type helper to see in the dark.  Not with all those carrots he eats!