Please follow and share us: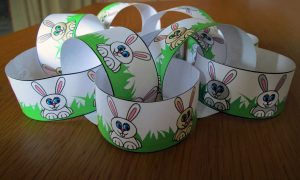 With Easter around the corner, you might feel like brightening your home with some Easter decorations.  Ours are all free to print out and our favourites, new and old, can be found below.  They're a great way of making Easter parties or meals more festive and a lots of fun for any creative kids who want to help you prepare.  We hope you have a magical Easter this year.
You might also enjoy crafting these Easter ornaments.  They look best stuck onto card, unless you're going to print them onto card in the first place of course.  The nice thin about sticking them onto card though, is that you can put a picture on both sides.  You'll also need something sharp like a skewer or a knitting needle to create the hole to thread the string through.
Here are a few more decorative bits and pieces you might like:
You can find a few more printable Easter cards, along with rhymes to go inside them, here.