For fans of our Father Christmas letters, we've just added another free one for you to print and read to your child.  It's a letter for before Christmas, we've entitled it "The Knotty North Wind", and it's great for anyone wanting to get the kids excited… and hopefully being good!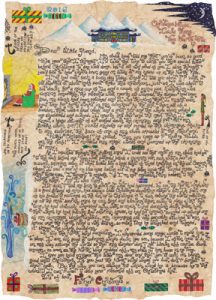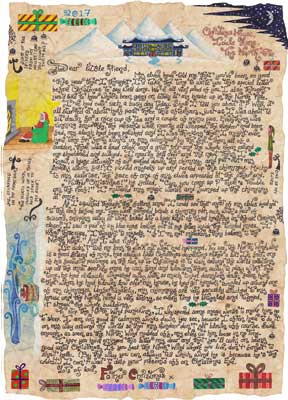 Like all our letters, it tells a story.  This time, Father Christmas finds a rather unusual character in trouble on his roof – the North Wind.

The North Wind is a lovely character who crops up in quite a few of our stories and is one of Father Christmas's very old friends.  He's in a spot of trouble in this letter, having got caught up in a string of tinsel, bit not to worry, as with his usual good cheer and just a touch of magic, Father Christmas finds a way to set him free.
We hope you enjoy this letter, as with all our Christmas letters, they are written by Santa with a little help from Leone Annabella Betts.
Please follow and like us: