Please follow and share us:
There are lots of summer printables for kids scattered throughout this site but here are a few of the favourites. We hope you enjoy them.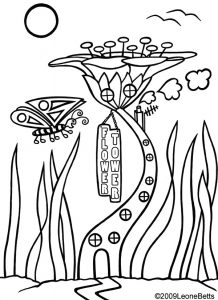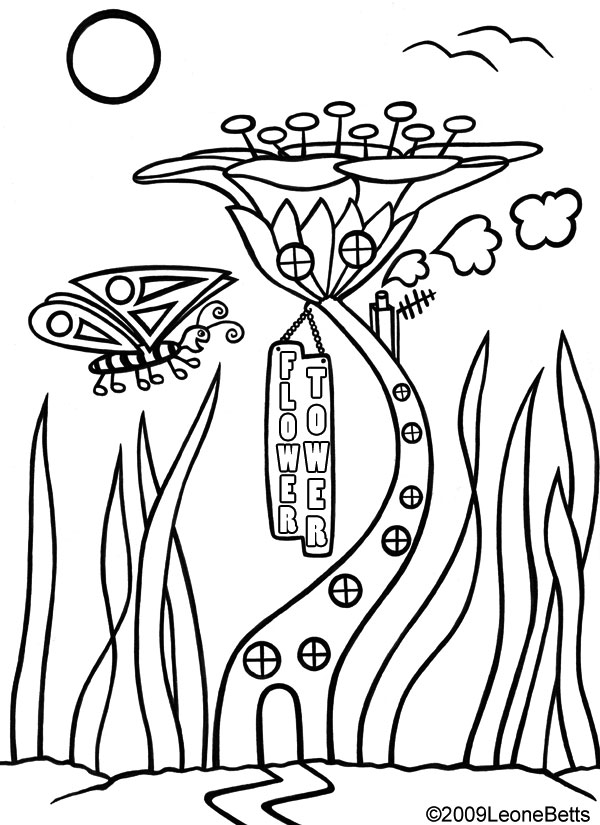 1. Fairy Colouring Summer is a great time to do some fairy colouring. Make use of these printable pictures of fairies for your child to colour in.  Pictures include: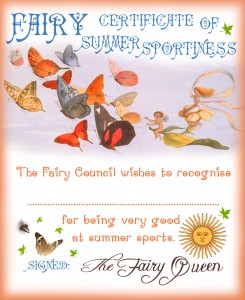 These a firm summer favourites every year – our little collection of printable summer certificates. Among others, it includes:
a "Well Done for Learning to Ride a Bike" certificate,
a "Summer Traveller" certificate from the pirates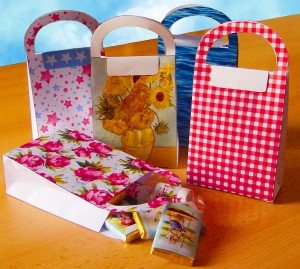 3.

Summer Party Bags Great for summer parties of all kinds and a cool way of getting the kids to "help" you. Just print them out, stick the flaps down and fill with goodies for your party guests.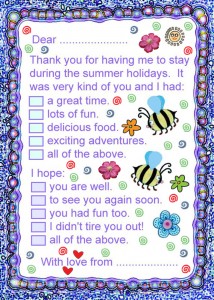 4. Summer Thank You Note: Thanks for Having Me to Stay
Useful little note for kids to print out and fill in to say thank you for having me to stay during the summer holidays.  A favourite for children of the thoughtful kind.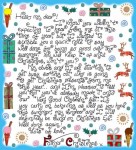 5.
Summer Santa Note
This one is for the end of the summer holidays. In it, Father Christmas thanks your child for being good over the summer and says he hopes he/she will keep it up until Christmas. In our house, a word from Santa brings a smile amid that back to school gloom!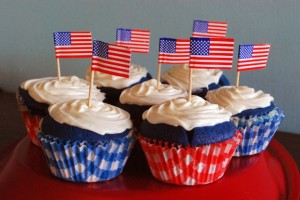 6. Fourth of July Cupcake Wrappers
Get the kids to help you prepare for the Fourth of July by letting them make the cupcake wrappers. Lots of pretty, patriotic designs to choose from. Have a great day!
Finally, if you browse our party invitations, you'll find a few that could come in handy for the summer, such as the barbeque, picnic invitation and summer garden party invitation.