Please follow and share us:
You may think it's a way off but before you know it, it'll be that time a year again!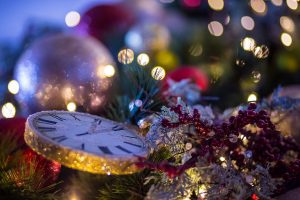 Sure, it's an inner groan from those of us who dread the Christmas shopping but on the children front, it's hard not to smile when you think of the upcoming magic. We've been doing this long enough to know that right this minute there are children out there wondering if they've been good enough (and if not trying to do better rather hurriedly!) for a certain someone to bring presents this year.
It's a great time, therefore, to encourage your little ones to use their imaginations… Far up in the North Pole the Christmas clock is ticking; the elves have started to wrap up their presents, the reindeer have begun getting into shape for the long journey on Christmas Eve, and the Nice List is sparkling into life. Will your little one's name magically appear on it?
With this in mind and for all those who just can't wait, here are our five favourite free early Christmas printables. In our house, we use them to build excitement early on, so that by the time Christmas rolls around, our children can almost hear the sleigh bells. We hope you and yours enjoy them too.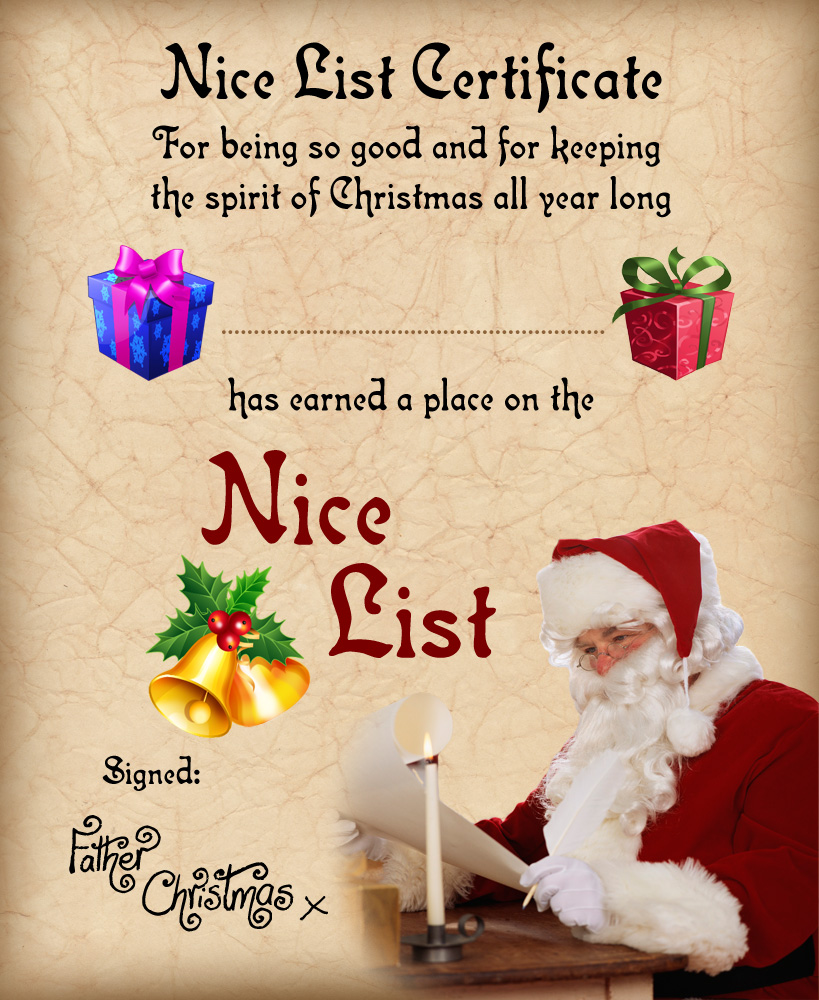 If your child has been good, it's never too early to let them know they're on the nice list! As well as being a printable image you can write on, this one also comes as an editable PDF, which means you can just hit the appropriate button (underneath the main image) and type straight onto the certificate.
Not quite what you're looking for? Check out the rest of our Christmas certificates here.
Our before Christmas letters have long been popular with anyone who wants to find out what magical things have been going on at the North Pole. A Kitchen Full of Reindeer is one of our favourites and it's completely free from this site. (Check our Terms of Use.) It's a magical, funny letter, telling the story of how all the reindeer have ended up causing havoc in Santa's kitchen.
Oh – and if you're folding/rolling up your letter and want the back to look pretty, you can always print one of our Christmassy letter-back designs on the other side.
We hope you enjoy our letters, but please remember they are only for personal use – it's not legal to sell then or use them for any other commercial purposes. Their copyright remains with the author.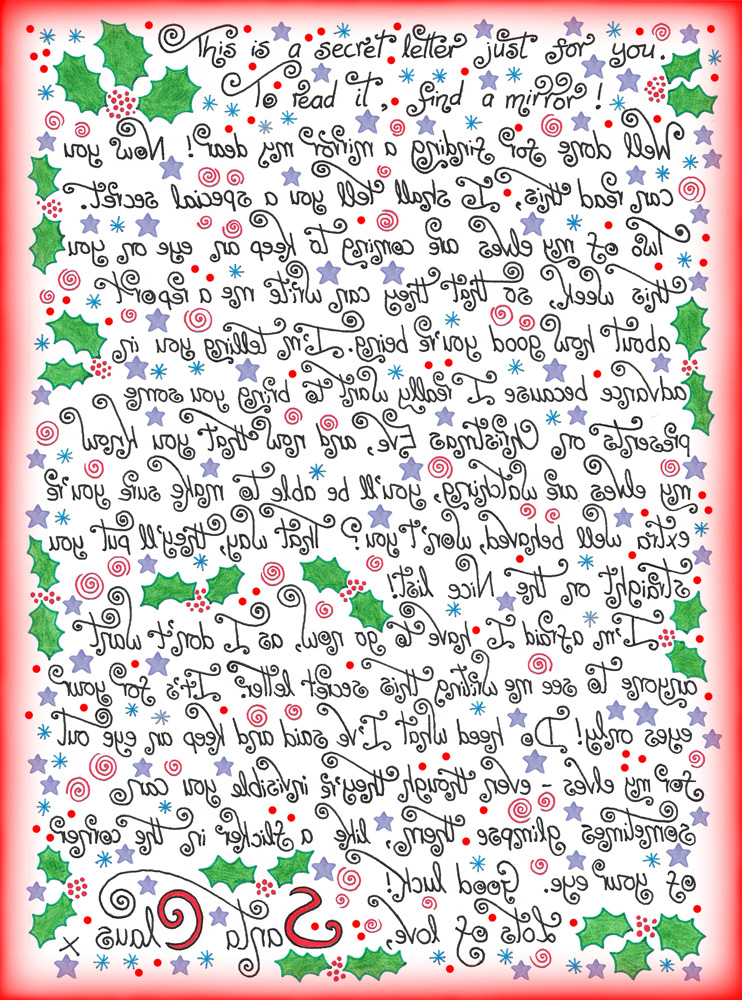 This is a great note for anyone who wants to let their children know that a couple of Santa's elves are popping by (in secret of course) to see if they're being good. Use it as early as you like to encourage good behaviour and for extra effect, print and fold a little envelope from Santa to put it in.
Your child will need a mirror to read this top-secret message – but that's all part of the magic.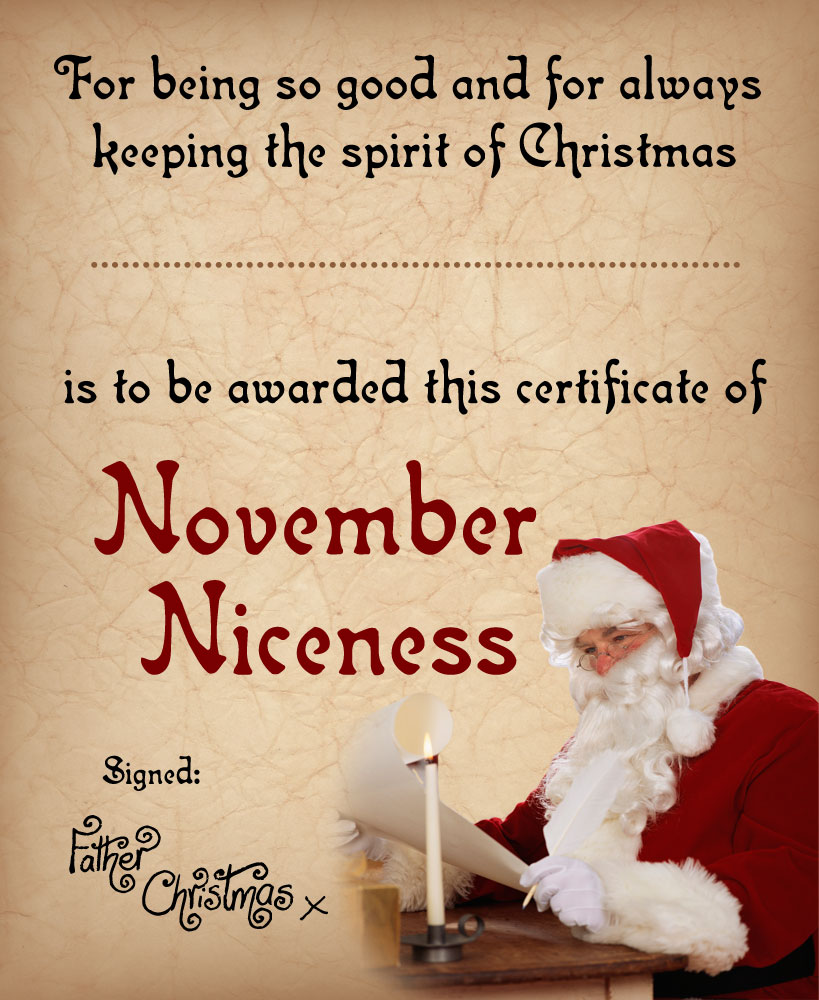 Another certificate from Santa – but this time one's just for November.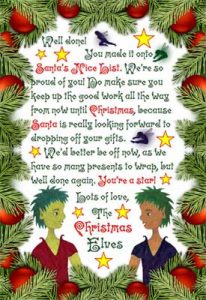 This cute note is a great reward for a child who has been good all year. It's such a great feeling to know the elves have noticed!
Looking for more letters from the elves?  Try this page of our site.
Along with the rest of the resources on this page, we really hope this note helps you create a little extra magic for your loved ones this Christmas. x