We offer two types of free Father Christmas story-letter.  One is for a child to read on Christmas Morning and the other is for before Christmas.
Which type do you want?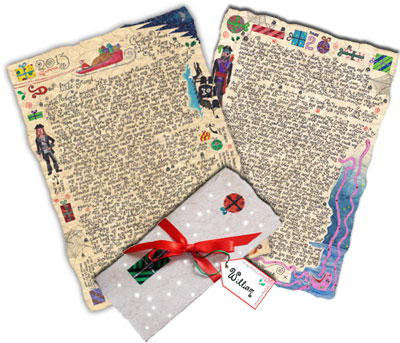 Our letters from Father Christmas tell stories and are full of beautiful illustrations.  You can't get them elsewhere, they're made specially for this site.