Please follow and share us: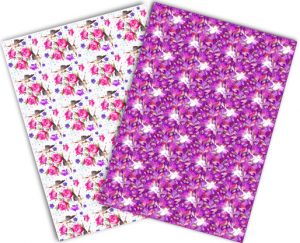 Good news for all of you who've asked us for scrapbooking paper in the past – we've finally created some.  The first set is fairy-themed and the second is for Halloween.  Obviously, we'd expect the fairy paper to be more popular at this time of year.  Here are the links:
What's it For?
For anyone wondering what on earth scrapbook paper is for – well, people like it for all sorts.  You can use it to help you craft greetings cards, back photos (before you frame them), make paper chains, wrap small presents, cover notebooks, create colourful origami and of course, in all kinds of collage and decoupage.  Basically, the possibilities are endless.  One of the children in our family recently used it to wallpaper her dolls house! 
Anyway, we hope you get some use out of our scrapbook paper and if it starts to look like a popular resource, we'll be sure to add more.  In the meantime, thanks for your interest and for visiting our site today.  We hope you'll call back soon.  x