Click here or on the picture below to print your Father Christmas letter – it's completely free but we'd be really grateful if you'd share a link/like us on Facebook or Twitter. Thank you.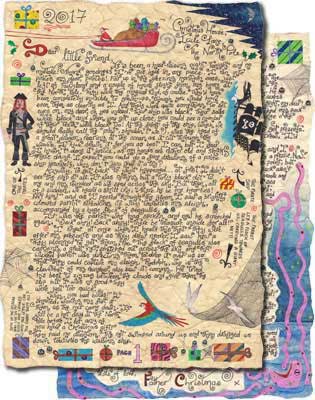 This letter is to read on Christmas Morning.  It has been handwritten, illustrated in watercolour, then scanned. It's a lovely story for any child and is particularly popular with boys.

What's it about? Father Christmas scribbles down this letter while at your house on Christmas Eve, in the middle of delivering the presents.  It's been quite a journey from the North Pole,  for as he flew across the ocean, he was captured by pirates.  They tried to make off with Father Christmas' sack… but luckily he was carrying more than they bargained and with the help of a friendly sea-monster, he managed to get away.  This letter is charming, exciting, funny and magical.  We highly recommend it.
Like this? Get some more Father Christmas letters or check out our little Father Christmas notes.
Further Info
Our letters from Father Christmas are written and illustrated by Leone Annabella Betts. Her letters all tell magical stories and have been enjoyed by thousands of children for over ten years. You might like to know that our full-length story-letters are signed "Father Christmas" rather than "Santa Claus". Also, in spite of the rise of holidays to see Father Christmas in Lapland, we have gone with the notion of him living at the North Pole. This is because our letters are m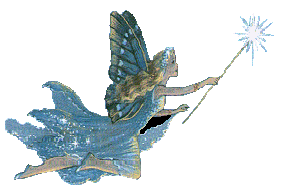 eant to be enjoyed worldwide, whereas trips to Lapland are largely a European trend. If you are worried about giving your child one of our letters because he/she believes strongly that Father Christmas lives in Lapland, we suggest you tell him/her either that Santa has more than one house, or that his house is so magical that it can be in more than one place at the same time. Hope that helps! You can find out more about Father Christmas here.
Terms of Use: Copyright of this Father Christmas letter remains with its author, L A Betts, who has given permission for it to be downloaded and/or printed for personal use. It may not be used commercially. For more information you can read Rooftop Post's Terms of Use.
Need a Back?
Don't forget, you can get that extra authentic look by printing a matching decorative design on the reverse of your Father Christmas letter.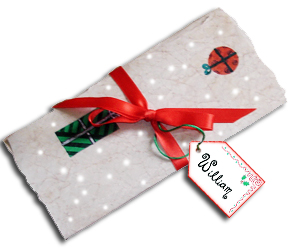 You might also enjoy these: