Hello and welcome to a post where we've added together all our best messages from the Easter Bunny.  (If you're Australian you might want our Easter Bilby resources instead.)  Whether notes, letters or certificates, we bet your little one would love to hear from the most magical rabbit in the world this year.
Along with the little messages and certificates above, one of our favourite Easter resources is this full-length letter from the Easter Bunny.  It's a lovely thing for a child to find with the eggs on Easter Morning… adds a sprinkle of magic to the this holiday occasion.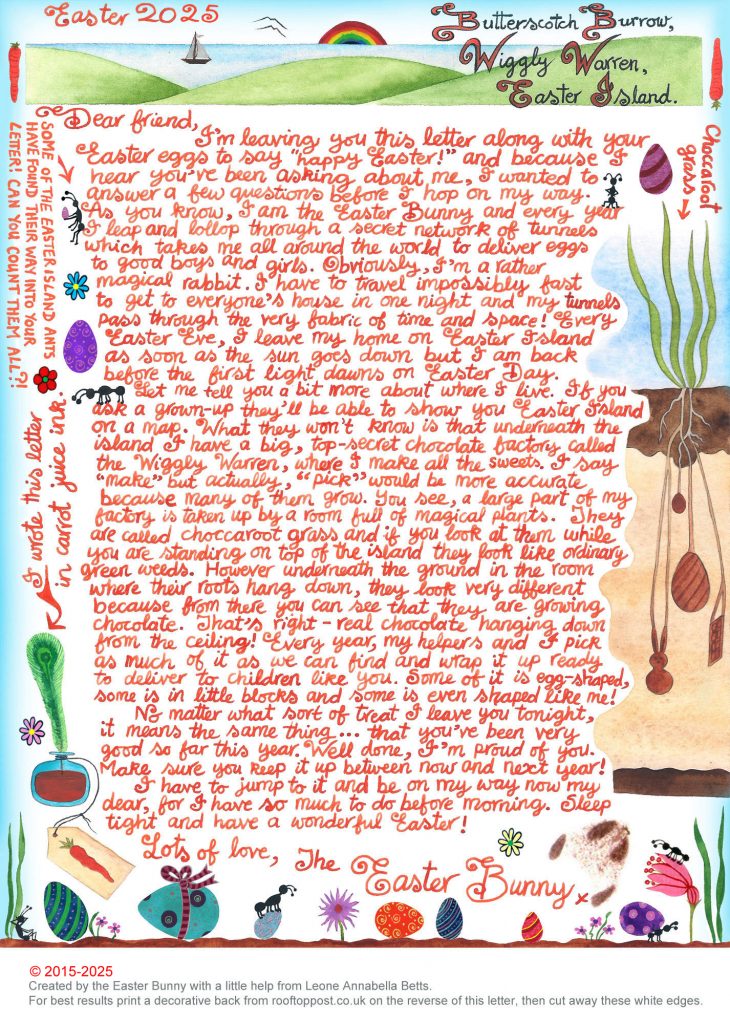 Need another one?  There's at least one more letter from the Easter Bunny available on this page.
Looking for some blank Easter notepaper?  Try these: