It's so important to remember those who laid down their lives in the hope of of keeping the rest of us safe, that we might inherit a better world.  Of course, we remember them for more than just one day a year, but Remembrance Day is a chance to do so together, and with that in mind, below are the printables we've got which we think might be useful for this day.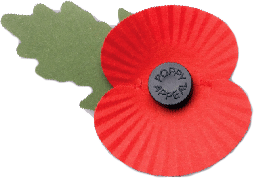 The British Legion need your donations more than ever due to Covid-19.  You can donate to their Poppy Appeal here: britishlegion.org.uk/get-involved/ways-to-give/donate
While Remembrance Sunday is always the second Sunday in November, Remembrance Day in the UK is on the eleventh day of the eleventh month.  On that day at 11:00 GMT a two-minute silence is usually observed to commemorate those who died in conflict.  Remembrance Day is also called "Armistice Day".